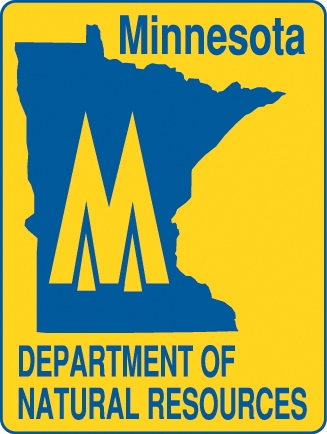 Water levels on a number of Minnesota lakes and rivers are expected to remain high during the Fourth of July holiday week, so the Minnesota Department of Natural Resources (DNR) is urging boaters to slow down and use caution.
"People should always wear their lifejackets while boating, but especially during times like this," said Tim Smalley, DNR boating safety specialist. "The waters are higher and moving faster than people are accustomed to, and that can create dangerous situations."
Recreational boaters should also be aware that there are high water conditions on the Mississippi, Minnesota and Lower St. Croix rivers resulting in hazardous debris in the water.
"River and lake debris could include trees as well as man-made items. Debris will often float just at or below the surface, so a boat traveling at high speed may not be able avoid it in time. Hitting a deadhead or snag at high speed could result in anything from a broken propeller to a ruined lower unit — or worse, serious injuries to boat occupants."
Smalley said that during periods of high water on lakes and rivers, boaters also need to slow down and make sure their wakes are small. Boat owners are legally responsible for their wakes, under both federal and state law.
"During high water on a river, boat waves are not dissipated by the gentle slope of a beach but instead slam directly into the steep face of the bank," explained Scot Johnson, Mississippi River hydrologist for the DNR. "Much of the energy contained in the wave is conveyed to the bank. This contributes to an accelerated rate of bank erosion."
A 1992 Mississippi River study by the DNR near Red Wing showed that during high water, a large wake (25 inches high) from a cruiser or houseboat can be 30 times more destructive then a smaller 5-inch wake.
The Corps of Engineers recently mapped and surveyed eroding river banks on the Upper Mississippi River between Red Wing and St. Louis. The corps found 240 miles of river bank to be eroding, with a large proportion of the total number of eroding banks in Minnesota and Wisconsin. Accelerated erosion can result in an increase in suspended sediment as well as a loss of trees and other vegetation into the river. It also can create safety concerns, damage to boats and other property from deadheads and snags, shoreline property loss, reduction in water quality and damage to fish and wildlife habitat.
Boaters can reduce wave impacts by:
Limiting boating activity on rivers until water levels return to normal summer conditions.
Maintaining slow no-wake speeds (less than 5 mph) during high water.
Staying close to the center line of the river. This will allow some wave energy to be dissipated as it travels through the water.
If speeds greater than 5 mph are absolutely necessary, accelerate to planing speed as quickly as possible and stay on plane until reaching destination.
If houseboat or cabin cruiser does not have a planing hull design or adequate horsepower, maintain slow no-wake speeds until water levels return to normal summer conditions.
For more information, boaters can request a free copy of the brochure "Mississippi River Bank Erosion and Boating" from the DNR by calling 651-296-6157 or toll-free at 888-646-6367. Computer users also can send an email to [email protected] to ask for the brochure.
Logo courtesy of the Minnesota Department of Natural Resources