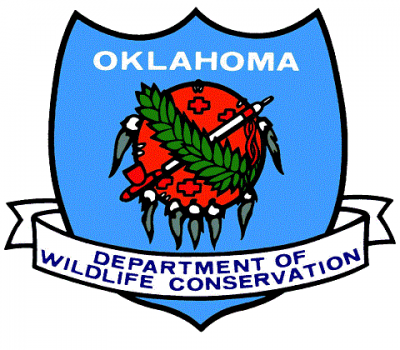 Beginning July 9, American Horse Lake near Geary will be closed to public access  until further notice for repairs to the dam.
"American Horse Lake is a popular spot, and it needs repairs so it can remain a great place to take the family fishing and camping," said Gene Gilliland, assistant chief of fisheries for the Oklahoma Department of Wildlife Conservation. "Right now there are safety concerns that will not be resolved until after the dam is repaired, so the property will be closed until the project is complete."
American Horse Lake was built by the Wildlife Department in 1965 and covers 100 acres in Blaine Co. With a maximum depth of 75 feet and an average depth of almost 21 feet, the lake is a popular destination for largemouth bass, bluegills and redear sunfish.
The dam was heavily damaged by rainfall from Tropical Storm Erin in 2007, and initial repairs did not correct problems with the dam.
"That was such a heavy rain," Gilliland said. "Rain came so fast that it flowed over the top of the dam an estimated two feet or more, and the initial repairs just didn't properly correct all of the damage done."
Repairs will be extensive and will include spillway, seepage and drainage repair; emergency spillway repair; and other major renovations.
According to Gilliland, sportsmen will have a better lake to use as a result of the repairs. The Department is using the renovations as an opportunity to enhance fishing by planning additional underwater brush and structure to concentrate fish.
The Department may also have the opportunity to excavate silted areas of the lake.
"Soil samples will tell us more, but we may be able to use built-up silt from certain areas of the lake to repair the backside of the dam, which in turn could improve  the lake bed for fishing in those spots," Gilliland said.
American Horse Lake is one of 15 Wildlife Department-owned and managed lakes across the state, ranging from as small 30 acres to more than 260 acres.
The lake and surrounding property, including the campsites, will be closed to public access until the renovations are complete. Until July 8 the lake will be open to  bank access only. Stay up to date by logging on to wildlifedepartment.com.
Logo courtesy of the Oklahoma Department of Wildlife Conservation