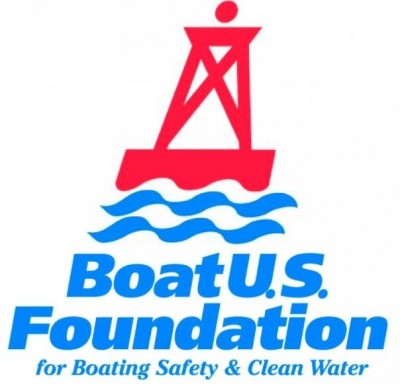 The BoatUS Towing Services on-the-water towboat fleet has reached a milestone: there are now over 300 TowBoatUS and Vessel Assist locations across North America, making it the largest recreational boat towing operation in the world. "We've added 14 new locations this year alone, all ready to respond 24 hours a day," said BoatUS Vice President of Towing Services Jerry Cardarelli. To find any location on a map, go to www.BoatUS.com/serviceslocator.
With half a million members, the on-the-water assistance service for recreational boaters has three times more locations than the closest competitor.  On average, 65,000 requests are handled annually from boat owners seeking on-the-water help such as a battery jump-start,  soft ungrounding, fuel drop off, or a tow home back to a marina or launch ramp. Business is booming: To date, BoatUS reports that 25 states are already up over 10% in towing dispatch volume over last year. "The free BoatUS Towing App for iPhone and Android have helped drive this increase, along with better weather year to date," said Cardarelli.
Ten of the program's 14 new locations this year are located on freshwater lakes and rivers, reflecting the Association's growth of services for freshwater boaters. "The inland regions, particularly the South, Midwest and Great Lakes, have a lot of boaters who need round the clock service, which many marinas don't offer. We've also had a great response, especially from anglers," added Cardarelli.
The on-the-water towboat service, a program modeled after roadside assistance clubs for automobile owners, offers a choice of membership plans for recreational boaters and sailors to anglers with fishing boats. Annual towing plans now start at $58 a year for freshwaters and $149 for saltwaters and Florida. Both include a choice of either BoatUS or BoatUS Angler membership.
BoatUS also has a towing service plan for those who trailer their boats – something most roadside assistance clubs don't include. For $14 additional annually, the Association's "Trailer Assist" program provides roadside help for both boat trailers and tow vehicles (while towing), and will tow both up to 100 miles to a safe location, repair facility, or home. Ramp winching, fuel drop off and lock out services are also all included. Over 18,000 towing companies nationwide stand by ready to assist.
For more information on any of BoatUS' towing services, go to BoatUS.com/towing. The towing service is a part of Boat Owners Association of The United States (BoatUS), which began in 1966 and is the nation's leading advocate for recreational boaters providing over half a million members with a wide array of consumer services, government representation and money-saving programs.
Logo courtesy of BoatUS