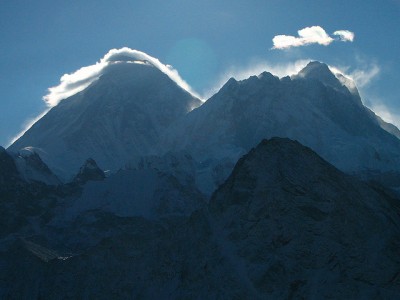 Britain's Mike Westmacott has died on June 20 at the age of 87 after a climbing career that spanned more than 60 years. Some of his most notable accomplishments are:
Being part of the first team to successfully reach the summit of Mount Everest in 1953, led by Colonel John Hunt of the Royal Geographical Society.
The conception and execution of the Himalayan Index, an extensive record of expeditions to Asian peaks over 6,000 meters (Everest stands at 8,848 m or 29,029 ft).
His work as a committee member of the Himalayan Trust in the United Kingdom.
His time spent as a lieutenant in the Indian Army of Engineers at the end of WWII.
Born in 1925, Westmacott studied mathematics at Oxford University. It was there that he also served as the president of the mountaineering club after his time with the Indian Army.
He had been an accomplished climber before signing up for the famed Everest expedition, but he had never been to the Himalayas prior to joining Hunt's team. Westmacott learned of the opportunity to climb with Hunt as he and a friend were descending the Matterhorn in Switzerland.
Westmacott returned to his job as a statistician and sent in his application to join Hunt. He was 27 years old at the time.
"I heard nothing about my application for some weeks, but then got a rather exciting phone call to come and meet John Hunt at the Royal Geographical Society.
"It was a bit of luck – I was at the right age at the right time and people like Joe Brown, Don Whillans and Chris Bonington were much too young," Westmacott said in an interview with the BBC several years ago.
Westmacott's job was to help find a route through the Khumbu Icefall, traversing dangerous features known as "Mike's Horror," and keep the passage open for other climbers working higher on the mountain as it changed and ice melted through the season.
Westmacott personally climbed as high as Camp 6, but altitude sickness forced him to go back down.
His teammates, Edmund Hillary and Tenzig Norgay made the final ascent to the summit and were later knighted. Westmacott went back to England to work as an agricultural statistician, then moved to Shell where he spent most of his career. In 1985 he retired to the Lake District in northwest England.
Image from McKay Savage, mckaysavage on flickr