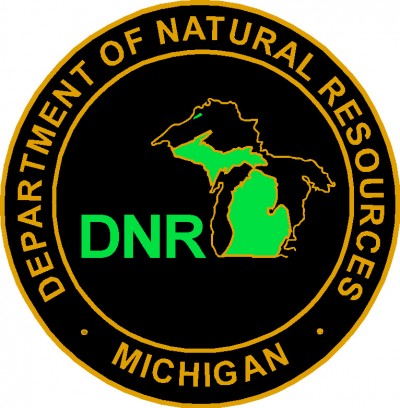 Several state forest campgrounds in the Upper Peninsula temporarily closed during the Duck Lake Fire have been completely or partially reopened to visitors, the Department of Natural Resources announced today.
Michigan's Upper Peninsula, and the majority of its recreational facilities, is open for business and with the tourism season gearing up officials from the DNR, Travel Michigan and the Michigan Department of Transportation are encouraging people to keep any travel or vacation plans in the UP this summer.
Areas reopened include Bodi Lake state forest campground and boat launch – which did not sustain any damage from the wildfire – along with the day-use area, bridge and boat launch at the Mouth of the Two Hearted River state forest campground. Tahquamenon Falls State Park also remains completely open for park visitors and campers.
"In addition to the areas we have reopened to visitors, there are more than a dozen state forest campgrounds in Luce County that were not impacted by the fire and remain open for business as usual," said DNR Parks and Recreation Division district supervisor Rich Hill Jr.
All state and county roads in and around the areas affected by the Duck Lake Fire are also open. Routine road work is being done on several roads throughout the UP; none of this construction involves significant detours for travelers. Travelers can find up-to-date information on state roads at www.michigan.gov/drive.
"Michigan's Upper Peninsula offers some of the state's most unique experiences and breathtaking natural beauty; it also remains an accessible and safe destination for tourists," said George Zimmermann, vice president of Travel Michigan, part of the Michigan Economic Development Corporation. "Many local businesses in the Upper Peninsula rely on tourism as their primary source of income. Whether people already have plans to vacation in the UP, or are simply considering it, taking a trip across the Mackinac Bridge is a terrific way to show support for communities impacted by the Duck Lake wildfire."
There are several remaining closures travelers should be aware of. Loop # 1 camping area at the Mouth of the Two Hearted River remains closed due to hazard trees, with a target reopening date of Friday, June 29. However, Loop #2 sustained heavier tree and infrastructure damage and remains closed indefinitely.
Other closures include Pike Lake state forest campground and boat launch, the Two Hearted ORV Trail east of County Road 414, and the campground at Culhane Lake state forest campground. However, Culhane Lake's boat launch has reopened to the public.
"Bodi and Culhane Lakes are in close proximity of each other, making camping at Bodi Lake while still utilizing Culhane Lake's boat launch a good option for campers who had planned to visit the area this summer," Hill said.
For more information about the status of state forest campgrounds and boat launches impacted by the Duck Lake Fire, contact Rich Hill Jr. at 989-732-3541. To learn more about Michigan's rustic state forest campgrounds, and access an interactive map, visit www.michigan.gov/camping.
Logo courtesy of the Michigan Department of Natural Resources