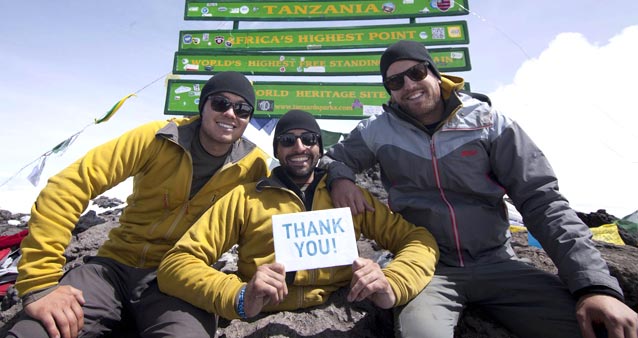 In an update to a story we reported on back in May, double amputee Spencer West and his two best friends have successfully ascended Mount Kilimanjaro after a seven day climb. The team started their expedition on June 12 to raise funds and awareness for the Free The Children organization, which seeks to improve the lives of young people through education. As of June 19, West and his team had raised over $500,000 for clean water projects in East Africa.
At over 19,000 feet, Kilimanjaro is the tallest peak in Africa and would present a challenge to any climber. However, for West things are a little more challenging. Due to sacral agenesis, a rare genetic disease, West lost both his legs at age five. But that doesn't seem to have slowed him down much.
httpv://youtu.be/lvzjdQc5_wk
On June 19, West and his friends finished their ascent. West used a wheel chair and walked on his hands to climb the mountain. A video series detailing their journey day-by-day is viewable on the Free The Children YouTube channel here. Embedded below is the video the team released after they reached the summit.
httpv://youtu.be/rHWXGPgyj1c
You can read more about West's story here: http://www.freethechildren.com/redefinepossible/
Image and videos courtesy Free The Children