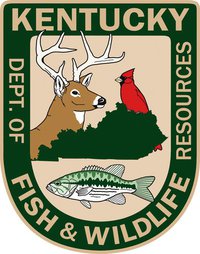 Conservation officers with the Kentucky Department of Fish and Wildlife Resources will team with law enforcement agencies at the federal, state and local level for Operation Dry Water June 22 through June 24.
Operation Dry Water is a national effort devoted to boating law enforcement and education, now in its fourth year. It is an initiative of the National Association of Boating Law Administrators and the U.S. Coast Guard along with partnering state and federal agencies.
During the Operation Dry Water weekend, safety messages will be included at the boat ramps on the water. Law enforcement officers conduct courtesy boat inspections and answer questions about boating laws and required safety equipment.
"The overall goal of Operation Dry Water is to minimize Boating Under the Influence (BUI) and alcohol on the water," said Zac Campbell, boating education coordinator for the Kentucky Fish and Wildlife. "We are not trying to surprise and arrest people. The goal is no BUIs through education."
Last year, during Operation Dry Water, Kentucky Fish and Wildlife conservation officers encountered 1,207 vessels and 3,180 boaters and issued 188 boating safety warnings. Officers also issued 84 citations with 7 BUIs. Nationwide, officers contacted 42,253 vessels with 8,589 safety warnings issued during Operation Dry Water. Collectively, these officers also issued 4,338 citations, including 321 BUIs.
"Although thousands of Kentuckians boated that weekend, there were no accidents," Campbell said. "It was a safe weekend. Boaters conducted themselves in a safe, responsible manner during last year's Operation Dry Water."
Impaired boaters are a danger to everyone on the water, including skiers, anglers and other boaters. Alcohol can accelerate the condition known as "boater's fatigue." The environmental conditions of boating such as the sun, movement, noise and vibration can impact the coordination, judgment and reaction time of a boat operator.
"Accidents can quickly turn a great weekend on the water sour," Campbell said. "We want to try and prevent accidents and everyone enjoy their time on the water."
For more information on Operation Dry Water, log on to their website at www.operationdrywater.org. Kentucky's boating laws and regulations are contained in the 2012-2013 Kentucky Fishing and Boating Guide, available free wherever fishing or hunting licenses are sold, or request one by calling 1-800-858-1549. You may also read and print them at the Kentucky Department of Fish and Wildlife Resources website at fw.ky.gov.
Logo courtesy of the Kentucky Department of Fish and Wildlife Resources