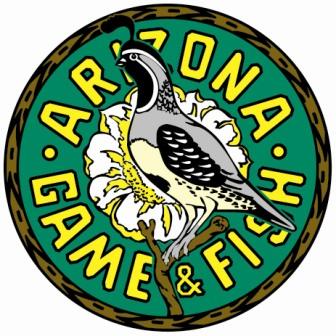 The Arizona Game and Fish Department will be part of a multi-agency enforcement effort that will be checking for individuals operating under the influence (OUI) and removing impaired boaters from the Colorado River and one or more central Arizona lakes this weekend as part of Operation Dry Water.
Operation Dry Water is a national campaign involving 48 states that was created to expand awareness about OUI and its consequences. It is organized by the National Association of State Boating Law Administrators (NASBLA) and the U.S. Coast Guard.
The multi-agency sobriety checkpoints are designed to detect and remove impaired boaters by enforcing the .08 Blood Alcohol Content (BAC) throughout, making it safer for everyone.
"A large number of boating accidents involve alcohol," said Velma Holt, west sector supervisor for the Arizona Game and Fish Department's Kingman office. "Removing impaired boaters from the waterways is a critical element in creating a safe, enjoyable recreational environment for the public."
All boaters passing through the checkpoints will also be subject to a systematic safety inspection this weekend. Operators will be checked for required safety equipment, such as proper life jackets and working fire extinguishers.
"Checking for impaired boat operators on busy Arizona waterways is a massive undertaking," said Kevin Bergersen, Arizona's boating law administrator. "However, the good news is that every watercraft law enforcement agency works together to reduce alcohol-related accidents.
"Operation Dry Water is a national coalition of watercraft enforcement agencies banding together to provide enforcement as well as public interaction to educate the public about OUI and its potential ramifications," Bergersen said. "The penalties of watercraft operation and/or driving a vehicle while impaired are almost the same in the state of Arizona, which many people do not know."
Boating law enforcement officials ask people to boat responsibly every time they head out on the water and not just during the Operation Dry Water weekend enforcement. They warn that penalties include large fines and jail time.
Images courtesy of the Arizona Game and Fish Department