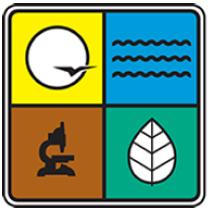 Experience an outdoor adventure under the stars with your friends and family June 23 during the Great American Backyard Campout in Missouri state parks.
The Great American Backyard Campout is a nationwide initiative by the National Wildlife Federation to encourage families and communities to reconnect and experience the outdoors. To help you celebrate, eight Missouri state parks are offering special programs and activities to make this night one to remember.
"The Great American Backyard Campout is a great way for families to get outdoors and enjoy nature, whether you're an experienced camper or trying it for the first time. Once you've experienced your first camping trip, you've taken the first step to creating a healthy and fun family camping tradition," said Bill Bryan, director of Missouri State Parks, a division of the Missouri Department of Natural Resources.
Activities will vary from park to park and programs range from night hikes and camping demonstrations to music and storytelling. Programs will appeal to all ages, including kids who may be experiencing nature for the first time. All parks will offer a camping tradition — sitting around a campfire and making and enjoying s'mores. Some programs are offered for the day and other parks offer overnight camping. Call the individual parks or visit mostateparks.com for more details.
Following are the parks and historic sites participating in this year's Great American Backyard Campout.
Arrow Rock State Historic Site, Arrow Rock (660-837-3330) – A performance by the environmental musical group Wildheart will inspire and entertain both kids and adults. This will be complemented with a hot dog roast and s'mores around the campfire.
Dr. Edmund A. Babler Memorial State Park, Wildwood (636-458-3813) – Missouri State Park Explorer activities on both Saturday and Sunday will feature camping, including tent-building races, basic camping information and campfire treats. Saturday evening's program around the campfire will feature storytelling.
Crowder State Park, Trenton (660-359-6473) – Begin the afternoon with nature crafts and face painting. In the evening, a campfire party will feature s'mores, followed by a hike to learn about the creatures of the night.
First Missouri State Capitol State Historic Site, St. Charles (636-940-3322) – Experience the sights and sounds of an 1820s Frontier Campout during an afternoon historic encampment. The event will feature period tents and clothing, flint and steel fire starting, hearth cooking demonstrations, and period music, toys and games.
Johnson's Shut-Ins State Park, Middlebrook (573-546-2450) – An evening campfire program will feature the art of storytelling and will include a treat of s'mores.
Sam A. Baker State Park, Patterson (573-856-4514) – During an evening campfire adventure program, you can relax by the fire, share stories and savor America's favorite camp food – s'mores.
Trail of Tears State Park, Jackson (573-290-5268) – Spend the day exploring the park, then join everyone for an evening program of stories about the Mississippi River. A short walk to hear the sounds of the night will be followed by s'mores around the campfire.
Washington State Park, De Soto (636-586-5768) – After spending a day exploring the park, everyone is invited to bring a dish to the "pot luck" dinner, participate in a short night hike and sit around the campfire for an evening of s'mores, music and Native American campfire stories.
If you are not planning to go to a state park for a special program on June 23, visit any Missouri state park this summer and begin your own camping tradition with family and friends. For more information about the 40 state parks with campgrounds, go to mostateparks.com. Missouri State Parks is a division of the Missouri Department of Natural Resources.
Logo courtesy of the Missouri Department of Natural Resources