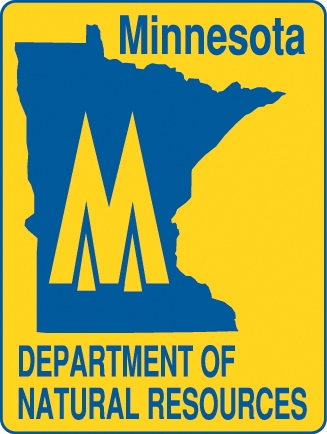 Thinking about going out on the boat this weekend and tossing back a six-pack of beer? Better reconsider that.
Minnesota Department of Natural Resources (DNR) conservation officers and county sheriff's water patrol deputies will be out in force June 22-24 for Operation Dry Water. It is part of a nationwide effort to give boating under the influence (BUI) enforcement high visibility prior to the Fourth of July holiday and peak summer boating season.
Officers will be looking for boaters whose blood alcohol content is at or exceeds the 0.08 limit.
"We intend to reach out to as many people as possible about the hazards of boating under the influence," said Capt. Greg Salo, DNR Central Region enforcement manager. "Some boaters will face the consequences of boating under the influence. We would much rather arrest someone than to have to tell a family that the person is never coming home again."
BUI continues to be a major problem throughout the country. In Minnesota, alcohol was involved in 50 percent of 16 boating fatalities in 2011.
"We want people to have fun while boating," Salo said, "but the use of alcohol is a leading contributing factor in fatal recreational boating accidents. We recommend that people avoid drinking alcoholic beverages while boating. We have zero tolerance for anyone found operating a boat under the influence of alcohol or drugs on Minnesota waters."
A boat operator or even passengers with a blood alcohol concentration above the legal limit run a significantly increased risk of being involved in a fatal boating accident. When impaired by alcohol, boating accidents are more probable and more deadly for both passengers and boat operators, many of whom capsize their boat or simply fall overboard.
If arrested, impaired boaters can expect penalties to be severe. In Minnesota, consequences for BUI include a $1,000 fine, possible jail time, and loss of boat operating privileges for 90 days. Conviction for BUI goes on a person's automobile driver's license record and it may affect their car insurance. With certain aggravating factors, the fine can be even higher, there can be mandatory jail time, loss of car license plates and automobile driver's license, and even forfeiture of the boat being operated at the time of arrest.
Alcohol can impair a boater's judgment, balance, vision and reaction time. It can also increase fatigue and susceptibility to the effects of cold-water immersion. Sun, wind, noise, vibration and motion, which are "stressors" common to the boating environment, intensify the side effects of alcohol, drugs and even some prescription medications.
Operation Dry Water is a multi-agency education and enforcement initiative launched in 2009 in partnership with the Minnesota DNR, county sheriff's offices and the U.S. Coast Guard.
Logo courtesy of the Minnesota Department of Natural Resources