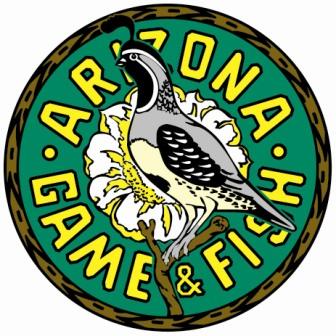 Arizona Game and Fish officers have recently issued citations to two individuals who brought quagga mussel contaminated boats to Lake Powell, and citations are pending in a third case.
"Fortunately, in these instances the quagga mussels on the boats were discovered at Lake Powell's decontamination station prior to launching," said Tom McMahon, the invasive species coordinator for the Game and Fish Department.
One of the vessels had mussels on its anchor, which many people forget to clean, and the boat owner neglected to remove the plug before leaving Lake Pleasant, which is another violation.
"About a quarter of the boats showing up at Lake Powell with quagga mussels have been in violation due to mussels being attached to the anchor," McMahon said.
McMahon added that these two incidents demonstrate why boaters coming from lakes such as Pleasant, Mead, Mohave, and Havasu that are infested with quagga mussels need to be conscientious about taking legally required proper precautions so they don't move these invasive mollusks to an unaffected water, such as Powell or Bartlett Lake.
"It's essential that boaters clean, drain and dry their boats each and every time they go boating anywhere, any time. Unfortunately, there are lots of aquatic invasive species that might hitchhike to another water on your boat or trailer," McMahon said.
However, he added, those boating in waters listed as having aquatic invasive species, such as quagga and zebra mussels, by law must follow the prescribed decontamination procedures.
"Quite simply it is against the law in Arizona to transport quagga or zebra mussels and those found doing so can and probably will be cited," McMahon pointed out.
For the most part, those legally required procedures are simple and straightforward.
Before leaving the vicinity of an aquatic invasive species listed water, such as Pleasant, Mead, Mohave or Havasu, the law requires that you:
Step 1: Clean and remove any clinging material such as plants, animals and mud from anchor, boat, motor and trailer.
Step 2: Pull your plug and drain the water from the bilge, livewell and any other compartments that could hold water. Also be sure to drain the water from the engine and engine cooling system.
Step 3: Ensure your watercraft and equipment are allowed to dry completely and out of the water for a minimum of seven days.
For more detailed information, check out www.azgfd.gov/ais.
"We've been asking boaters to clean, drain, and dry their boats for years.  It's just a good practice to not only protect our precious water resources, but to protect your own boating investment. Most boaters have been pretty understanding and cooperative," McMahon said.
Now when they boat at waters listed as having aquatic invasive species, such as Mead, Mohave, Havasu, and Pleasant, it is required by law. As McMahon tells everyone he contacts to remember, "Don't Move a Mussel – Now it's the Law".
Logo courtesy of the Arizona Game and Fish Department