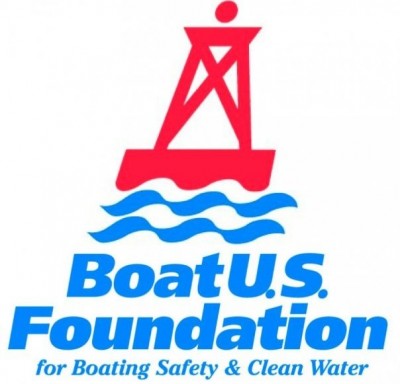 Capt. Steve Little has been helping South Carolina boaters for five years as owner of TowBoatUS Charleston. If someone has a mechanical breakdown, a soft grounding or runs out of fuel in the Charleston area, Little or one of his US Coast Guard licensed captains are there to help 24-hours a day, seven days a week.
Now, Little has opened a new TowBoatUS port on Bohicket Creek on Seabrook Island, SC, about 40 water-miles to the south. "We serviced the area before," he said, "but the average run time to get there from Charleston was two-hours by water, and we wanted to provide faster service."
Bohicket Creek, where Little's new towboat operation is located, is an active boating area about halfway between Charleston and Beaufort, five miles from the Atlantic Ocean and seven miles from the ICW. The region is a popular stopping point for cruisers headed north or south, and it is busy with local boaters who have everything from small skiffs to large sailing yachts.
There are many sandy shoals and shallow spots along the ICW, "real hot spots for soft groundings," Little said, and he gets frequent calls to help boaters get their vessels floating again.
Much like an auto club for recreational boaters, TowBoatUS, a program of Boat Owners Association of The United States (BoatUS), offers an on-the-water towing service plan for salt waters that costs just $149 a year and includes BoatUS or BoatUS Angler membership. Without a towing plan, boaters face out-of-pocket costs that nationally average about $600 per incident.
Little, who holds a USCG 100-ton Master license, grew up boating and fishing on the back waterways of South Carolina. After several years working corporate America, he left his desk behind to establish his towboat business. "I love the water, and I'm not a nine-to-five cubicle guy. This is the best job I could ever be in," added Little.
His boats, seven in Charleston and a 25-foot C-Hawk on Bohicket Creek that cruises at 20 knots and tops out at about 30, are all painted a distinctive red with words "TowBoatUS" on the hull, and they are fully rigged for towing and salvage, with powerful pumps, battery jump packs, dive gear and extra fuel.
Boaters can contact TowBoatUS Charleston and Bohicket by hailing on VHF channel 16, calling 843-745-5977or calling the BoatUS toll-free Dispatch Service at 800-391-4869. To see the location on a map go to www.BoatUS.com/bohicket.
Logo courtesy of BoatUS