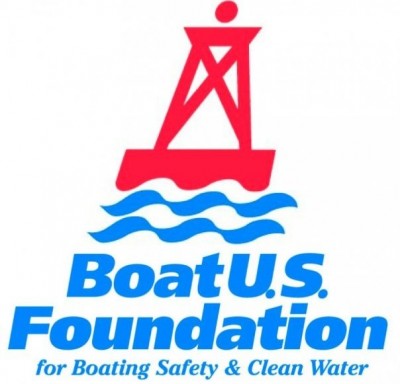 The nation's largest recreational boat owners group, BoatUS, has gone to the dogs. The association has recently launched several programs for dog and pet owners, including new pet insurance coverage through the BoatUS Marine Insurance Program. Effective June 1, the program automatically includes $1,000 of coverage for injuries as the result of an on-the-water accident, as well as a death benefit, for no additional cost.
"At BoatUS we know accidents don't just impact your boat and ?human' family or guests aboard – sometimes pets get hurt too," said BoatUS Vice President of Underwriting Mike Pellerin. "If your boat suffers a covered loss and your (or family member's) dog or cat onboard suffers an injury, we'll pay up to $1,000 for veterinary expenses, or for final arrangements should the worst happen, for each pet aboard. This is just another way we take care of our members." For more information go to www.BoatUS.com/insurance/pets.
The BoatUS Boating Pets website www.BoatUS.com/pets offers a pet photo gallery, a collection of boating pet articles, a "Pet Shop" with products such as GPS-enabled dog trackers and boarding ramps, information on canine water training programs, how to earn "merit badges" from Dog Scouts, and a list of pet-friendly marinas. Additionally, a pet message board to ask questions about taking pets boating is available for BoatUS members.
The BoatUS Foundation for Boating Safety also recently released "Foundation Findings #52," the boating safety equipment product testing series that looked at dog life jackets and was featured in the June/July 2012 BoatUS Magazine, "It's a Dog's Life (Jacket!)"