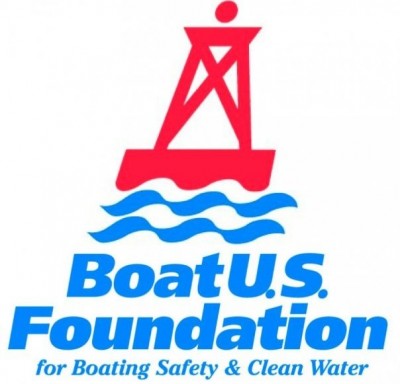 There's a new captain at the helm of TowBoatUS Port Huron, Michigan, the on-the-water towing service that gives boaters and anglers a reliable way to call for assistance when their boats break down on the water, run out of gas or run aground. Capt. Chad Noetzel, the towing port's hired captain for the last five years, purchased the business from Capt. Brian Williams, who remains owner of TowBoatUS Detroit downriver. To see the location on a map, go to BoatUS.com/porthuron.
The US Coast Guard-licensed Capt. Noeztel is a Port Huron native and former owner of Great Lakes Outfitters, a local fishing tackle store. He began his career providing assistance to recreational boats in Key Largo, FL, and then transitioned to commercial tug and barge companies, working his way up from deckhand to captain. He's also worked on marine construction projects in Detroit, was the lead diver on the Red River in North Dakota, and was captain for Industrial Contract Services in Grand Forks. Locals may also know Noetzel from area hockey rinks – he's coached teams from the high school to minor league team level for the last 15 years.
Capt. Noetzel says the region's waters get a lot of transient boats passing through the Great Lakes. Dead batteries and engine breakdowns are the majority of requests for on-the-water assistance. Rather than trust your luck to a passerby, Noeztel said, "I can get you safely home 24-hours a day, drop off some gas, or give you a jumpstart." Noeztel has a 24-foot Willard response boat, located at the mouth of the Black River at Desmond Marine ready to go at a moment's notice, fully rigged for marine towing and salvage work including extra fuel, engine fluids, pumps, dive gear and battery "jump packs" to handle dead batteries.
Like an auto club for boaters, Boat Owners Association of The United States (BoatUS) offers an on-the-water towing service plan for freshwaters that cost just $58 a year, which includes BoatUS or BoatUS Angler membership. This is about half the price of competing services.
Without a towing service plan, boaters face out-of-pocket costs that nationally average about $600 per incident, or about $200 an hour. TowBoatUS Port Huron is also part of the world's largest towing program that has over 600 towboats serving hundreds of ports and waterways, including nearby locations on Lake St. Claire and Port Sanilac.
Recreational boaters, sailors and anglers can call TowBoatUS Port Huron 24-hours a day at 810-334-5217, through the BoatUS toll-free Dispatch Service at 800-391-4869, or by hailing on VHF radio channel 16.
For more information on towing services, go to www.BoatUS.com/towing or call 800-888-4869.