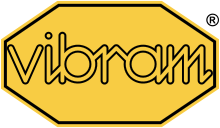 Tony Post, President and CEO of Vibram USA inc., has announced he will resign on July 7, 2012.
Famous for bringing FiveFingers shoes into the market place, Vibram is an Italian company which makes a variety of products, but their FiveFinger shoes have made them pioneers in the barefoot running movement because of how they are reported to mimic the look and mechanics of running barefoot while protecting the runner from hazards like broken glass.
Under Post, Vibram saw fifty-fold growth and won a host of industry awards, earning Post a reputation as a innovator in the foot wear industry.
Post described his choice to leave as a difficult one. "This was not an easy decision for me to make" said Post. "I've really enjoyed working for Vibram and leading such a dedicated and hard working team, and I'm so proud of all we accomplished over the last 11 years. I am deeply grateful to the entire Vibram organization and to the retailers and customers throughout North America who have supported our brand and helped Vibram develop and broaden the category of minimalist footwear. We could not have experienced such growth, or received such broad recognition as an industry pioneer, without belief from our staff, retailers, and the dedicated advocates of the brand."
Chief Operating Officer Mike Gionfriddo will fill in for Post after July 7.
photo: Eyesighter via Wikimedia Commons