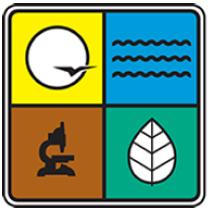 On your summer camping trip, you can get away from it all and still stay connected with free WiFi in Missouri state park campgrounds. Eleven state parks campgrounds currently offer free wireless Internet access for guests and visitors and the service will be added to more campgrounds throughout the summer.
"State parks are great places to get away from a hectic schedule but our campers also requested the ability to stay connected. We listened to our customers and are adding complimentary WiFi to the many services we already provide in our state park campgrounds," said Bill Bryan, director of Missouri State Parks, a division of the Missouri Department of Natural Resources.
Campgrounds with wireless access are located in the following state parks: Bennett Spring State Park near Lebanon; Montauk State Park near Salem; Roaring River State Park near Cassville; Table Rock State Park near Branson; Meramec State Park near Sullivan; Sam. A. Baker State Park near Patterson; Dr. Edmund A. Babler Memorial State Park in Wildwood; Johnson's Shut-Ins State Park near Middlebrook; Onondaga Cave State Park near Leasburg; Long Branch State Park near Macon; and Finger Lakes State Park near Columbia.
Most parks have full coverage in the campgrounds while others have designated hotspots with coverage. Signs will be posted in the campgrounds indicating where Internet access is located.
Results from a 2010 survey indicated campground visitors wanted to stay connected while camping. Survey participants responded that availability of an Internet connection would lead to camping more often and extending their stay.
WiFi availability is just one of the amenities offered in Missouri's 40 state park campgrounds. Campgrounds are available for all types of users and range from secluded basic sites to campsites with sewer/electric/water sites. More than 70 percent of the campsites offer electricity. Many campgrounds include modern restrooms, hot showers, trailer dumping stations, coin-operated laundry and firewood.
Watch for more information about wireless access being added to additional state park campgrounds throughout the summer. For more information, go to mostateparks.com. Missouri State Parks is a division of the Missouri Department of Natural Resources.