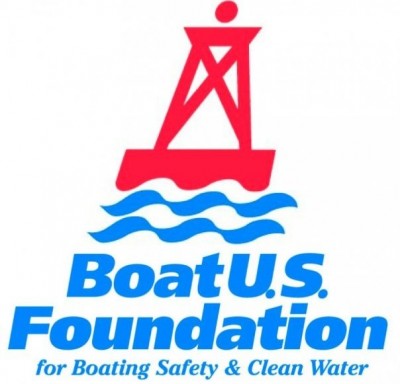 Capt. Jake VanReenen, who has been operating TowBoatUS Rochester, an on-the-water boat towing and assistance company since 2010, has expanded his business to two new Lake Ontario ports: TowBoatUS Oak Orchard in Kent, NY, and TowBoatUS Sodus Bay at Sodus Point opened this spring.
"I kept getting calls from boaters to the east and the west of Rochester who wanted our help when they had a breakdown," VanReenen explained, "and my ETA was long. I want to be able to assist boaters faster and offer a reliable towing service beyond the general Rochester area." Oak Orchard is 35 miles to the west of the city, and Sodus Bay 35 miles to the east.
Now recreational boaters along a 140-mile stretch of Lake Ontario can count on prompt TowBoatUS towing assistance when they run aground, have a mechanical breakdown or run out of fuel. The widest point of the lake is 53 miles, and the border between the US and Canada is in the middle, VanReenen said, noting that he can assist US boaters even when they are in Canadian waters.
Similar to an auto club for boaters, TowBoatUS offers on-the-water towing plans for freshwater boaters and anglers for just $58 a year. This includes BoatUS or BoatUS Angler membership.
VanReenen's interest in TowBoatUS dates back to his childhood summers. With "boating DNA" in his blood, as a young boater in the Thousand Islands of the St. Lawrence River, he became fascinated by the work TowBoatUS French Bay was doing. "I'd actually follow them around in my boat," he said. VanReenen earned his USCG captain's license as soon as he was old enough, and a few years later opened TowBoatUS Rochester. VanReenen resides year round aboard his 43-foot Albin trawler on the Genesee River.
"I like helping people," he said, "and I get great satisfaction when someone has an engine failure and they think their day is ruined, and I can help get them get back safely. And, if they have a BoatUS towing plan, they don't get stuck with a big towing bill." Without a towing plan, boaters face costs that average $600 per incident nationally.
TowBoatUS Oak Orchard is based at Orleans County Marine Park in Kent, NY, where VanReenen and the licensed captains who work for him operate a 20-foot Shamrock with a 400-horsepower inboard engine. For Sodus Bay, he keeps a 22-foot aluminum boat specially built for the marine-assistance industry at Krenzer Marine in Sodus Point. A 200-horsepower Yamaha outboard makes it capable of speeds up to 35 knots. He keeps an identical boat in Rochester. They are all painted a distinctive red with words "TowBoatUS " on the hull, and they are fully rigged for towing and salvage, with powerful pumps, battery jump packs, dive gear and extra fuel.
Boaters can contact any of VanReenen's Lake Ontario TowBoatUS locations by hailing on VHF channel 16, calling 585-797-9847, or calling the BoatUS toll-free Dispatch Service at 800-391-4869. To see their locations on a map go to BoatUS.com/oakorchard and BoatUS.com/sodusbay. VanReenen's towing service is also on Facebook at Facebook.com/TowBoatUSlakeontario.