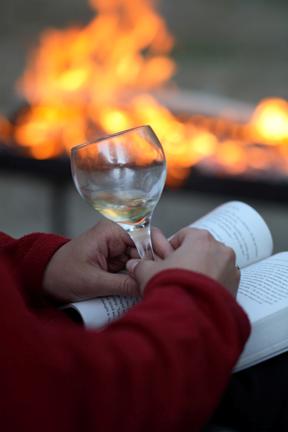 Reports have it that prime week / weekend access to summer accommodations at Yellowstone National Park may already be close to sold out, thanks to the ever-growing popularity of visiting this iconic destination.
However, summer vacation procrastinators need not panic, Far and Away Adventures http://www.far-away.com/ reports summer/fall 2012 availability is still good for its Deluxe Yellowstone Lake Basecamp glamping adventure offering the most secluded but luxurious canvass accommodations in the park region.
"All signs point to a sold out Yellowstone this summer. Reservations at the park lodges are running strong and it is anticipated that within the next 10 to 15 days all the prime weeks and lodges will be booked up and full," said Steve Lentz, the company's founder/owner.
Far and Away Adventures' glamping here is about experiencing in utmost privacy the secluded backcountry of Yellowstone National Park. This begins to take place after a jet boat from the park's Bay Bridge Marina speeds supplies and a maximum of only eight friends and family to a landing where sea kayaks carry on to a wilderness camp on a remote arm of Yellowstone Lake, the largest freshwater alpine lake in North America. See: http://www.wildyellowstone.com/yellowstone.html
Then, promises Lentz, for minimally 50 hours (three days and two nights) it's complete time out from life's frenzy and Yellowstone's crowds.
Why minimally 50 hours?
"That's the minimal amount of time a human being needs to at least begin to brush off the other life," says Lentz. "This process is assisted by the private location of our camp on a remote shoreline providing complete solitude and escape from the trappings of our over-civilized world."
"And you should see what's in store at night with our telescope," said Lentz. "At 7,732 feet above sea level, the thin atmosphere and usual dry, cloudless conditions make for some of the best star and planet gazing in the Lower 48."
This Yellowstone program maintains a 3:1 guest to guide ratio. The camp provides opportunities for lake kayaking, guided backcountry hikes, wildlife observation and fly-fishing. All-inclusive rates are $840 for adults, $760 for children. Three day/two night programs are offered weekly from mid-July to early September.
Morning begins with a breakfast spread for early risers who can eat a cooked breakfast later if they choose. Gourmet picnics with local microbrews and wines determine who will nap or hike after lunch. Formally served appetizers surface around 7 p.m. and a four-course, linen-draped, candlelight dinner proceeds before a naturalist discourses with music around the campfire. Solar-generated hot water calls for showers and state-of-art tents are appointed with elevated beds, flannel linens, carpets and nightstands to ensure sweet dreams.
Far and Away Adventures walks the sustainable talk throughout its programs. While offering the world's most luxurious wilderness camping both on Yellowstone Lake and while whitewater rafting on Idaho's Middle Fork of the Salmon and the Wild and Scenic Bruneau, they do so in a fully sustainable and organic manner with, among others, a leave-no-trace ethic and gourmet meals that are 95 percent organic from locally sourced foods. Health for the environment and for the guest come together daily, with morning yoga and a trained massage therapist on call on every trip.