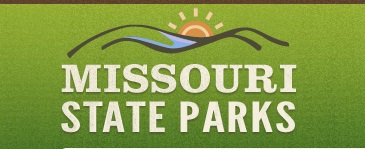 Forty-one lucky families are getting ready to begin a new adventure – discovering the great outdoors by camping in a Missouri state park.
The families were chosen to participate in the Learn2 Camp Program, a joint partnership between Missouri State Parks and The North Face's Explore Your Parks Program. The winning families were chosen from essays they submitted explaining why they wanted to learn to camp.
"The winning essays are awesome! It's exciting to see how eager these families are to learn about camping. It makes us even more eager to share our expertise so that every family can have a great camping experience in a state park," said Bill Bryan, director of Missouri State Parks, a division of the Missouri Department of Natural Resources.
The 41 families, including 78 adults and 116 children, will attend one of five Learn2 Camp workshops throughout June in a Missouri state park. Workshops will be held June 2 at Watkins Woolen Mill State Park near Lawson, June 9 at Sam A. Baker State Park near Patterson, June 16 at Stockton State Park near Stockton; June 23 at Dr. Edmund A. Babler Memorial State Park at Wildwood; and June 30 at Thousand Hills State Park near Kirksville.
For the Learn2 Camp Program, Missouri State Parks supplies the camping equipment, provided in part by The North Face; the instructors to teach basic camping skills; a campsite in a state park campground; recipes for meals; and a list of things to bring. Each family is asked to bring food for meals; bedding; personal items; and a willingness to learn and discover the outdoors.
The Learn2 Camp Program is the first in a series of Learn2 programs being sponsored by Missouri State Parks this summer. In July, free kayaking instruction is being offered in the Learn2 Paddle Program. For more information on this program, visit mostateparks.com. Missouri State Parks is a division of the Missouri Department of Natural Resources.