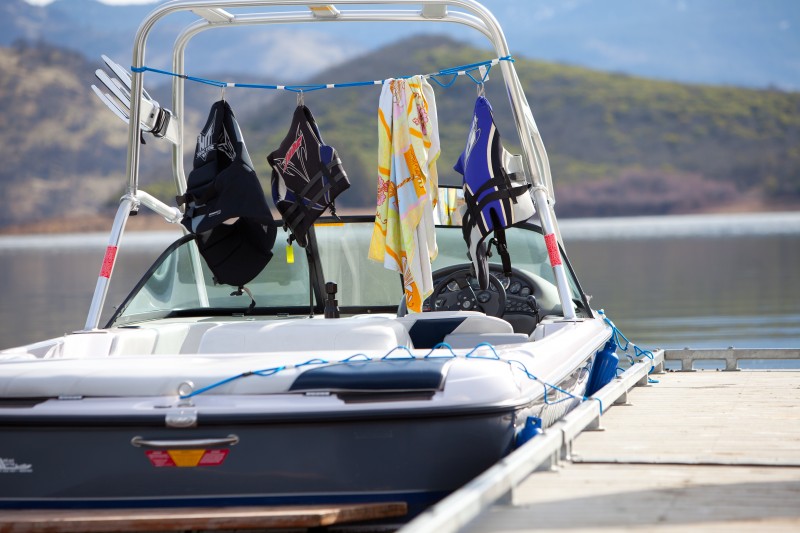 LoopRope LLC announced today that it has launched its BuoyRope with Costco Wholesale Corporation, a major on-line wholesaler that offers a selection of branded and private label products in a range of merchandise categories in no-frills, self-service warehouse facilities. Costco warehouse shopping members can now find the world's first 2 in 1 quick docking line in 16 select stores in Oregon, Idaho, California, Georgia, North Carolina, New York, Virginia, Michigan, Texas and Colorado.
It's one of the hardest aspects of boating for the new or inexperienced boat owner. Even an experienced boat owner can get frustrated with having to dock for short visits. You see your slip or dock, and now you have to seamlessly maneuver your way into it. Docking your boat is something that can be turned into a stressful situation if you are not careful. It is often compared to parallel parking a car. The first few times you do it, it may take a few minutes of trial and error until you get it right. Introducing BuoyRope! It's the only quick docking line that enables you to set your boat fender at the perfect height and secure it to the dock at the same time. It just doesn't get any easier than this. It's perfect for sport boats and personal watercraft such as jet skis. For larger boats it's great to use as a fully adjustable fender holder up to 5 feet. When you are not using the Buoy Rope as a revolutionary docking, simply remove the fender and use it as a "tie down" to secure inflatables, coolers, fishing poles, life jackets or other important boating gear. Makes for a great clothesline as well. The BuoyRope comes in pacific blue with white banding and is 5 feet in length. Each BuoyRope comes equipped with one stainless steel double LoopClip.
The featured Blue BuoyRope is located in the "Boating Gear/Inflatables" section of the following stores:
3031 Killdeer Ave
Albany, OR 97321
355 East Neider Ave
Coeur D'Alene, ID 83815
6750 Stanford Ranch Rd.
Roseville, CA 95678
2100 Dr. MLK Jr. Way
Chico, CA 95928
16505 Sierra Lakes Pkwy
Fontana, CA 92336
4900 Panama Lane
Bakersfield, CA 93313
29315 Central Ave.
Lake Elsinore, CA 92532
645 Ernst Barrett Pkwy NW
Kennesaw, GA 30144
500 Tyvola Road
Charlotte, NC 28217
625 Broad Hollow Rd.
Melville, NY 11747
1401 Mall Drive
Richmond, VA 23235
3000 Commerce Crossing Rd.
Commerce Township, MI 48390
400 Brown Road
Auburn Hills, MI 48326
15330 I H-35 North
Selma, TX 78154
1225 State Hwy. 276
Rockwall, TX 75032
16375 N. Washington St.
Broomfield, CO 80023
"There are 82 million adult Americans involved in boating," said Jeff Dahl, founder and creator of the original LoopRope tie-down product line. "This is a $30 billion per year market according to the National Marine Manufacturers. We are energized to be testing that market, on a limited basis, with a retail partner like Costco," he said.