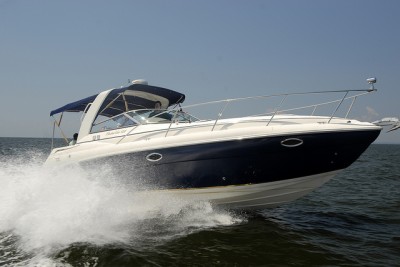 For the past decade, realtors have been eying coastal areas for a number of development projects. Many developers would like to see wind farms, techniques for tidal energy and LNG terminals for natural gas transport go in along the coast, according to Nick Napoli, ocean planning project manager at the Northeast Regional Ocean Council.
Beginning this June and running through October, researchers will launch a massive survey in the northeastern United States to determine the impact and demands of the region's recreational boaters.
Researchers will ask boaters to map each boating trip on an online chart and record how much money they spend on a variety of boating activities. The information from boaters will aid in the debate about the use of ocean real estate for industrial development and more. It will also allow developers to assess a project's impact on recreational boating.
Activity will be measured from boaters in Maine, New Hampshire, Massachusetts, Rhode Island, Connecticut and New York. "The survey will also provide a wealth of statistics related to the economic value of ocean boating," said Kim Starbuck to Boating Industry, survey manager at SeaPlan, the nonprofit organization conducting the survey.
Boaters will be eager to show how much their industry is worth to legislators, according to Grant Westerson, president of the Connecticut Marine Trades Association.
Survey results will be a valuable tool for two conservation efforts. One, protecting against non-marine zoning for waterfront land and two, proposals for new boating-related ventures.
"You see a nice piece of shoreline and want to build a marina, you and your grandchildren won't be able to see that happen," Westerson said to Boating Industry.
Survey solicitation is underway. The results will be promoted early next year and SeaPlan will give presentations about the survey to marine trade associations and other interested groups. Find out more information and sign up to take the survey at www.SeaPlan.org.
Photo: Bob Nichols/U.S. Department of Agriculture