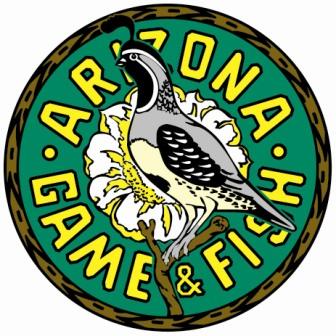 An Arizona woman was injured this morning when a bear ripped a hole in the tent where she, her husband and their dog had been sleeping at Ponderosa Campground in Tonto National Forest, just off Highway 260 about 10 miles east of Payson. The attack occurred around 4:30 a.m.
After tearing open the tent, the bear reportedly stuck its head in and clawed at the 74-year-old woman, leaving her with bruises and a laceration on her scalp. She was treated at Payson Regional Medical Center for non-life-threatening injuries and released. The woman's husband and dog were not hurt.
A large adult bear had recently been seen hanging around the campsite dumpsters. A wildlife manager with Arizona Game and Fish Department visited Ponderosa Campground yesterday looking for the bear, but it was not found. A culvert-style trap was set. The wildlife manager talked to the campground host about precautions, and all campers were informed of the bear threat.
The bear returned to the campground sometime during the night. The campground host chased the bear, which retreated. It returned a short time later and attacked the campers in their tent.
Personnel from the U.S. Department of Agriculture's Wildlife Services are on scene and working with Game and Fish officers, using dogs to track the bear from the scene of the attack.
"Public safety is our first priority," said Jim Paxon, information chief with Arizona Game and Fish Department. "This bear poses a threat to public safety and therefore needs to be lethally removed."
The Department will conduct a forensic necropsy to confirm that the captured bear is the one responsible for the attack. Disease testing, including rabies, will also be conducted by an outside laboratory.
Officials have evacuated campers and closed Ponderosa Campground. Lower Tonto Creek/Bear Flat/Forest Road 405A have also been closed to entry. An official closure will be put into effect by the Forest Service until the bear danger lessens.
"The bear was probably looking for food, which is scarce this summer because of drought," Paxon said. "These campers secured their food in the cab of their truck, and there was no food in the tent. While the campers were with the campground host and medical personnel, the bear came back to the tent a second time, ripped another hole in it, and then went after a pillow that had blood on it from the woman's wounds."
Bears are very active during the summer, Paxon added. It's important to stay alert. Bears are attracted to places like dumpsters, trash bins and campsites. Whether folks live here or are just visiting, they need to remember this is bear country. Never leave food out, and never take food into a tent."
Bear attacks on humans are rare. There have only been seven documented cases of bear attacks in Arizona since 1990, including this one.