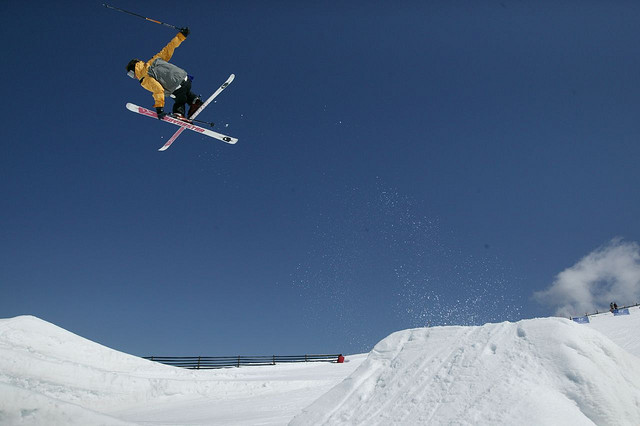 Teton Gravity Research announced Thursday an online ski video contest worth $100,000 for the winning video. The contest is called The CoLab, but a start date has not been set yet. However, the sponsors do know how much money will be awarded and they know they want a good ski video.
"We really wanted to make a statement with the prize money," TGR co-founder Steve Jones told Megan Michelson of ESPN. "We want this contest to have as broad an appeal as possible so we put together a prize that was meaningful and was going get people excited about spending an entire season filming, editing and putting these segments together."
View the informational video below and start rounding your film crew up for the season!
Photo: planetxau (flickr)