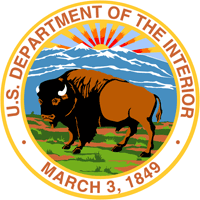 Secretary of the Interior Ken Salazar and Director of the National Park Service Jonathan B. Jarvis today announced the designation of 54 trails as national recreation trails, adding almost 1,400 miles of trails to the National Trails System. Spanning 23 states, the land and water trails provide opportunities for communities to connect to the great outdoors.
"From Alabama to Alaska, these national recreation trails provide a gateway to outdoor recreation in both urban and rural areas," said Secretary Salazar. "I am proud to partner with communities across the nation to expand this extraordinary network of trails, allowing more Americans to enjoy the great outdoors."
Today's announcement comes in advance of National Trails Day on Saturday, June 2, when hundreds of organized activities – including hikes, educational programs, bike rides, trail rehabilitation projects, festivals, paddle trips, and trail dedications – will take place around the country.
A listing of activities is available at http://www.americanhiking.org/national-trails-day/.
"Today's trails join a network of more than 1,150 previously-designated trails that span more than 13,650 miles,." said Director Jarvis. "As we celebrate National Trails Day on Saturday, I encourage everyone to explore a trail – new or old – and enjoy the natural world."
The national trail system has become so extensive that if all the trails were laid end to end they would cross the entire country more than four times, offering millions of Americans opportunities to bike, hike, paddle and spend time with their family and friends outdoors, Jarvis noted.
National recreation trail designation recognizes existing trails and trail systems that link communities to recreational opportunities on public lands and in localparks across the nation. Each of the new national recreation trails will receive a certificate of designation, a letter of congratulations from Secretary Salazar, and a set of trail markers.
The national recreation trail program is jointly administered by the National Park Service and the USDA Forest Service in conjunction with a number of other federal and nonprofit partners, notably American Trails, which hosts the national recreation trails website at http://www.americantrails.org/nationalrecreationtrails.
The following 54 trails have been designated as national recreation trails.
For more information on each trail, please click here.
ALABAMA
Alabama State Lands Bartram Canoe Trail
Blevins Gap Nature Preserve Trail System
Dauphin Island Audubon Bird Sanctuary Trail System
Goose Pond Colony Nature and Walking Trail
Monte Sano Nature Preserve Trail System
Oak Mountain Red Trail
Scottsboro City Park Walking Trail
Sokol Park Mountain Bike Trail System
The Forever Wild Coon Creek Trail System
The Forever Wild Freedom Hills Trail System
The Forever Wild Shoal Creek Preserve Trail System
The Forever Wild Walls of Jericho Trail System
The Forever Wild Wehle Trail System
Wade Mountain Nature Preserve Trail System
ALASKA
Beaver Creek Water Trail
Kanatak Trail
CALIFORNIA
Aliso Creek Regional Bikeway, Riding and Hiking Trail
The Los Angeles River Trail (Greenway/Bike Path)
COLORADO
Sand Creek Regional Greenway
CONNECTICUT
Willimantic River Water Trail
FLORIDA
Aucilla River
Cross Seminole Trail
Econfina River
Flagler Trail
Foster's Hammock Loop Trail
North Bay Trail
Seminole Wekiva Trail
Wacissa River
GEORGIA
Bartram Trail at Thurmond Lake
Georgia Coast Saltwater Paddle Trail
Karina Miller Preserve Loop Trail
ILLINOIS
Carlyle Lake Multi-Use Trail
INDIANA
IOWA
Tallgrass Trail
Veterans Trail
MICHIGAN
North Central State Trail
MINNESOTA
Finger Lakes Canoe Trail
Halfmoon Lake Canoe Trail
Verchota Canoe Trail
MISSISSIPPI
NEW MEXICO
NEW YORK
NORTH CAROLINA
Overmountain Victory Trail
OREGON
Tillamook County Water Trail System
TENNESSEE
East Lakeshore Trail
Wolf River Greenway Trail
TEXAS
Leon Creek North Greenway
Medina River Greenway
Tejano Walking Trails
VIRGINIA
Warrenton Branch Greenway
WASHINGTON
Bennington Lake Trail System
Foothills Regional Trail
WEST VIRGINIA
WISCONSIN
Nelson-Trevino Canoe Trail