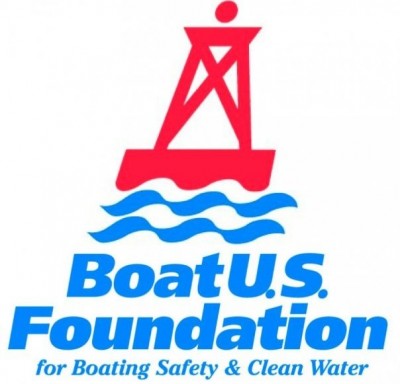 Capt. Lee Sykes has been helping coastal North Carolina boaters get safely home for the last six years as a captain and then owner of TowBoatUS Beaufort. Now, he has expanded his recreational boat towing business to several inland lakes. This spring he opened three new TowBoatUS freshwater locations: Falls Lake in the Raleigh-Durham area, and Lake Gaston and Kerr Lake along the North Carolina/Virginia border. Sykes has also been operating TowBoatUS Jordan Lake since 2011, and his company also serves Sharon Harris Lake with a trailerable response boat.
"We saw the need for it," Sykes said, explaining why he turned his attention to inland waters.  "A lot of the people we serve in Beaufort trailer their boats to the ocean one weekend a month, but the rest of the time they go boating on the lakes near their homes. We kept getting calls from them when they had engine trouble or ran out of gas or needed a jumpstart on a lake, and saw an opportunity. Now we are there to help 24 hours a day, seven days a week."
Much like an auto club for boaters, TowBoatUS offers on-the-water towing plans for freshwater boaters and anglers that costs just $58 a year and includes BoatUS or BoatUS Angler membership. "You can't always count on a friend or a Good Samaritan coming to help," Sykes said. "It gives our members a good feeling to know there is always someone there to help, and the bill is paid for." Without a towing plan, boaters face costs that average $600 per incident nationally.
Sykes is a USCG-licensed captain who worked as a firefighter, EMT and charter-fishing captain before he began working with TowBoatUS. Experienced USCG-licensed local captains run all three of the new North Carolina TowBoatUS ports. Fast response boats, sporting distinctive red hulls with white bow stripes and "TowBoatUS" lettering on the sides, are based at each location. All are fully rigged for marine towing, salvage work and pollution control, and carry extra fuel, engine fluids, pumps, dive gear, battery jump packs and towing gear.
TowBoatUS Falls Lake is based at the Rolling View Marina in Durham, where Sykes keeps a 24-foot Carolina Skiff to provide assistance anywhere on the 12,000-acre lake which stretches northward for 22 miles from a dam just outside of Raleigh to a confluence of rivers near Durham.
Lake Gaston, created in the 1960s from the impoundment of the Roanoke River, snakes along the North Carolina/Virginia border between Kerr Lake and Roanoke Rapids.  TowBoatUS Lake Gaston is centrally located at Morningstar Marina in Littleton, NC, and its fast, seaworthy 20-foot Downeaster can reach boaters anywhere on the 35-mile-long, 20,300-acre lake.
Sykes has based a 22-foot Privateer at Satterwhite Point Marina in Henderson, NC to assist boaters on the 53-mile-long, 50,000-acre Kerr Lake, which also spans the North Carolina/Virginia border. One of the largest lakes in the Southeast, Kerr Lake (called Buggs Island Lake by Virginians) is one of the premiere boating spots in the South. Boaters from either state can expect fast and efficient help from TowBoatUS anywhere on the lake.
Boaters can contact any of Sykes's TowBoatUS ports by calling 919-303-1669 or 252-728-5088, by hailing on VHF channel 16, or calling the BoatUS toll-free Dispatch Service at 800-391-4869. To see the new locations on a map go to www.BoatUS.com/ServiceLocator.