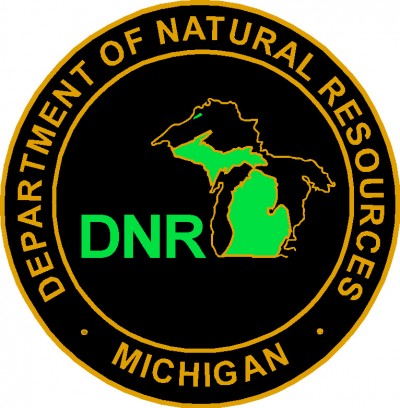 The Department of Natural Resources (DNR) recently announced that a portion of campsites located within Michigan's state forest campground system can now be reserved in advance through the DNR's Central Reservation System.
The recent transfer of the DNR's Forest Resources Division recreation programs to the Parks and Recreation Division not only allows visitors to secure their camping spots in some of Michigan's most primitive and beautiful natural areas, but also expands the range of camping experiences offered by the state parks to include the more secluded, rustic forest campsites along with the equipped campsites, cabins and lodges found in the state parks.
"Prior to the program transfer, campsites within the state forest campgrounds were available on a first-come, first-served basis," said Harold Herta, chief of resource management for the Parks and Recreation Division. "Some 244 campsites in 17 campgrounds throughout the state, as well as six cabins at Little Presque Isle in Marquette County, have recently been added to our CRS database in preparation for the 2012 season."
Herta said, "Along with the convenience of advanced reservations, visitors can expect a better customer service experience and see a reduction in existing forest campground fees."
"Our staff will be better equipped to accommodate visitors just by knowing the number of arriving guests in advance," Herta said. "And the fees in the forest campgrounds are now being reduced to more closely match the existing state park camping fees. With certain exceptions, visitors can expect to see between a $2 and $3 reduction in forest campground site fees per night from prior years."
Campsites within the following state forest campgrounds as well as the cabins at Little Presque Isle are currently available for reservations up to six months in advance:
Ossineke: Alpena County
Black Lake: Cheboygan County
Detour: Chippewa County
Lake Margrethe: Crawford County
Portage Bay: Delta County
Lake Dubonnet: Grand Traverse County
Emily Lake: Houghton County
Van Etten Lake: Iosco County
Glidden Lake: Iron County
Silver Creek/Carrieville/Leverentz Lake: Lake County
Big Bear Lake/Big Bear Point/Elk Hill: Otsego County
Houghton Lake: Roscommon County
Baxter Bridge: Wexford County
The list is available online at www.michigan.gov/stateforestcampgrounds.
To make reservations at the above state forest campgrounds as well as campsites within the Michigan state park system, visit www.midnrreservations.com or call 800-447-2757. Reservation periods are available throughout the summer.