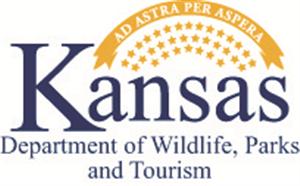 The Kansas Department of Health and Environment (KDHE) has issued a public health advisory for a portion of the Arkansas River due to elevated levels of bacteria discovered during routine stream sampling by KDHE's ambient water quality monitoring program. KDHE has also confirmed a report of a fish kill in the Arkansas River in areas where there is black, odiferous water.
The health advisory covers a the stretch of the Arkansas River from the Lincoln Street Bridge in central Wichita to the Oklahoma state line.
KDHE advises individuals to have no contact with the Arkansas River between the locations identified above until further notice. Residents are also advised to keep their pets and livestock from making contact with the water.
The cause has not been identified. KDHE is conducting an investigation and will follow up with additional water testing to determine when this notice can be lifted.