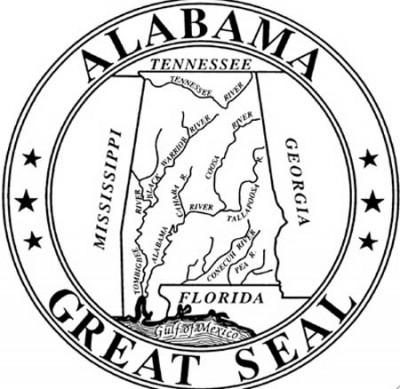 Oak Mountain State Park near Birmingham, Ala., will soon have approximately 16 miles of new mountain bike trails thanks to a collaborative effort between the park, the Birmingham Urban Mountain Pedalers (BUMP), Shelby County and the Alabama Department of Economic and Community Affairs (ADECA). Various sections of the expansion have been completed.  The remaining sections are in the planning and construction phase.
Phases one and two of the trail expansion were completed between September 2009 and July 2011. Included in these phases are the 2.7-mile intermediate Rattlesnake Ridge trail, the 2.3-mile beginner Lake Trail, the 1.5-mile expert Boulder Ridge trail, the 1.7-mile advanced West Ridge trail and the 0.3-mile intermediate BUMP Connector trail.
Phase three will include: the 6.5-mile intermediate Back Country trail (future), the 4.5-mile intermediate Jekyll and Hyde trail (completed), the 2.5-mile intermediate to advanced Upper and Lower Flow trail (partially complete), the 1.5-mile beginner to intermediate Camp Road Bypass (future), and the .55-mile beginner Fire Pit Connector trail (future). A handicap accessible path and handicap parking in the overlook area of Peavine Road are also planned. Completion dates for future sections of the trials are dependent on weather and funding.
In addition to mountain bikers, all of the new and planned trails, except the downhill and flow trails, will be open to hikers and trail runners as well.
As part of the trail expansion, a pump track has also been constructed near the Oak Mountain BMX track. A pump track is a continuous off-road course of smooth hills and raised corners where the movement of the rider propels the bike rather pedaling. The pump track is open to everyone. No reservations are necessary to ride the track, but helmets are required and elbow and knee pads are encouraged.  A children's' pump track and a new bathroom facility is located adjacent to the main pump track.
BUMP, a non-profit organization of Birmingham bicycling enthusiasts was instrumental in bringing the new trails to Oak Mountain. BUMP volunteers accumulated more than 4,000 hours of trail construction work since August 2011. The latest trail expansion was primarily funded by a 2010 Federal/State Recreational Trail Program Grant awarded to Shelby County. BUMP helped secure addition funding for the project.
According to BUMP president Mark Muro, Oak Mountain's popularity and mountainous terrain make it a perfect location to promote healthy lifestyle choices such as mountain biking.
"Alabama has one of the highest obesity rates in the nation and this project encourages more physical activity by providing well-designed and sustainable trails in a natural setting such as Oak Mountain," Muro said. "One objective of this project was to make the park a mountain bike destination for locals and out-of-town visitors alike. From backcountry adventures to gravity trails, or expert-only and family-friendly trails, you'll encounter the best the sport has to offer at Oak Mountain."
Michael Jeffreys, Oak Mountain State Park Superintendent, shares BUMP's vision for the new trails. "The construction of these new trails would not be possible without the assistance from Shelby County, the City of Pelham, BUMP, and various public and private individuals," Jeffreys said. "We sincerely appreciate our partners in this project, and look forward to showing riders from across the country what our trails have to offer."
Muro and Jeffreys' hopes are becoming reality as the Oak Mountain trail expansions have already caught the attention of more than just regional mountain bikers.  In 2010, the International Mountain Biking Association (IMBA) gave Oak Mountain's Red trail EPIC Status, a distinction that highlights a compelling ride of 25 miles or more. The IMBA suggested route of the more difficult Red trail begins with a challenging, technical climb that rises 600 feet in less than three miles to reach one of several ridges in the park.
To learn more about the trails at Oak Mountain State Park visit the park's website, www.alapark.com/OakMountain/ or call 205-620-2520.