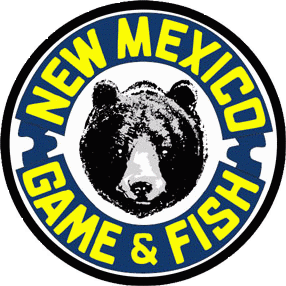 Visitors to Pecos Canyon will find cleaner campgrounds, more toilets and more places to pitch tents and park recreational vehicles this spring and summer thanks to $250,000 of improvements by the Department of Game and Fish.
Beginning this year, limited camping will be allowed for groups that reserve the Jamie Koch Recreation Area at the confluence of the Pecos River and Willow Creek. A reservation fee of $25 per day will allow tent camping space for about 40 people and parking spots for as many as six small RVs. Walk-in tent camping will remain open for any visitors in a section of the area on the west side of the Pecos River.
The department also plans to finish improvements at its Terrero property that will provide 16 to 18 designated RV camping sites and a walk-in tent camping area by Memorial Day weekend. Improvements to the Terrero area began last year with completion of a new road and installation of a bear-proof dumpster and modern vault toilets.
Visitors also will find nine RV campsites and a vault toilet at the Bert Clancy area. The popular Mora campground is scheduled to get a similar makeover soon.
A department employee will help maintain all the properties owned by the State Game Commission between Pecos and Cowles.
"In the past, many of these camping areas along the canyon have been spoiled by visitors who leave their trash behind," said Mike Gustin, the Department's assistant chief of habitat and lands. "We're hoping the new dumpsters and other improvements will inspire people to respect and protect the beauty of one of our state's most beautiful and popular camping and fishing areas."
All commission-owned properties in the canyon are part of the Gaining Access Into Nature (GAIN) program. Visitors ages 18 or older must have either a GAIN permit or a current hunting or fishing license, and a Habitat Management and Access Validation. Licenses and permits are available at license vendors statewide, online at www.wildlife.state.nm.us, and at Department offices in Santa Fe, Albuquerque, Raton, Roswell and Las Cruces.