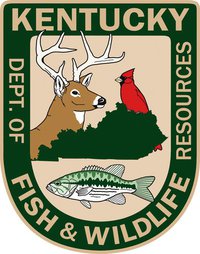 The Tennessee Valley Authority and the Kentucky Department of Fish and Wildlife Resources recently built a new boat ramp at Sledd Creek on Kentucky Lake through a cooperative agreement.
"Our agencies took an unimproved ramp and upgraded it with better facilities, better parking and a better area to launch boats in the upper end of the lake," said Ryan Oster, federal aid coordinator for the fisheries division for Kentucky Fish and Wildlife. "Anglers and boaters will appreciate these improvements."
The Tennessee Valley Authority (TVA) provided the majority of funding for the ramp.
"The Sledd Creek ramp project improves safety, increases accessibility and makes fishing and boating more convenient and enjoyable for visitors to this popular recreation area," said Jerry Fouse, TVA recreation strategy specialist.
Sledd Creek is a productive early spring crappie fishing area. Anglers previously had to launch their boats at Kentucky Dam Village and motor up lake to fish Sledd Creek.
"We needed a ramp there," Oster said. "When it is windy on Kentucky Lake, it gets pretty rough out on the main lake. Now, boaters can directly launch in Sledd Creek and it is somewhat wind protected."
The new ramp is a paved single lane with a courtesy dock along with parking for 20 to 25 vehicles in two paved lots. Ramp users may find additional parking along the side of the road leading to the new ramp.
The new ramp can be reached from U.S. 641 south of Kentucky Dam by turning east onto Sledd Creek Road (KY 1519), just south of Kentucky Dam Village.
From Sledd Creek Road, turn right on to Ridge Road and go nearly one mile to a gravel road leading to the ramp. The ramp is free to use.
Anglers also may enjoy two new fishing piers on the Tennessee River just downstream of Kentucky Dam. The newest pier is along the west bank of the river and extends into the Tennessee River for 115 feet. It is at elevation 301 above mean sea level. This pier provides good fishing for striped bass, black bass, catfish, sunfish and white bass.
A similar pier opened last fall on Powerhouse Island on the east bank of the Tennessee River. This pier is at elevation 318 above mean sea level. Its location near the flowing water coming from the Powerhouse makes this pier an attractive striped bass fishing spot.