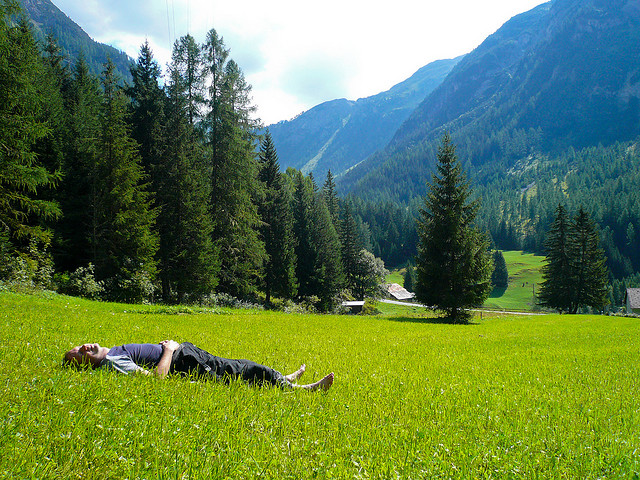 Now everyone can experience the most spectacular hike in Switzerland from their living rooms in HD quality. Hiking fans around the world can "wander" through the ten legs of the Albula/Bernina trail in real time in a 36-hour film at www.webwandern.ch. Hundreds of hotspots along the Rhaetian Railway (RhB) UNESCO World Heritage Site route present interesting facts about the sights and locations.
The Albula/Bernina hiking trails
The hikes along the Albula/Bernina route of the RhB UNESCO World Heritage Site are breathtaking. Hiking fans can "wander" through the 36-hour film of the Albula/Bernina route in real time and in HD quality at Web Wandern. You can share any point along the walk and all the hotspots via numerous social media channels. "The clear aim of this platform is to get hikers – and would-be hikers – excited about going out into the Albula/Bernina for real," says Martin Sturzenegger, RhB's Head of Sales and Marketing. The platform has been created by the Rhaetian Railway and Graubünden Tourism, and is part of the communication campaign under the graubünden regional brand.
Video
Below is a video demonstration and explanation of the website, albeit in Swiss German. The video promotes the historic peaks, healthy vegetation, lakes, valleys and man-made structures you can witness all while sitting with a cup of coffee next to you and your cat on your lap. Yet, the experience isn't far removed from physically being there. Besides the smells and temperature, the sights and sounds are taken straight from the setting. Watch the demonstration to see how to use the website.
httpv://youtu.be/v4SuzWMcoN4
Never heard of HD-hiking? Then pay a visit to www.webwandern.ch – For first time hikers – and of course all those who want to take a hike in HD in real time "experience" and learn more about selected hot spots by centuries. The sights along the Albula / Bernina route is divided into ten stages, including a total length of 131 kilometers and leads mostly along the UNESCO World heritage "Rhaetian railway in the Albula / Bernina".
Further links
The platform: http://www.webwandern.ch
Offers at: http://www.rhb.ch and http://www.graubuenden.ch
Photo: gruetter (flickr)