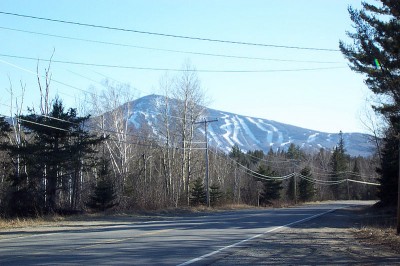 In an effort to put an end to the negative effects brought about by one of the lowest natural snow falls in recent memory, Sugarloaf has announced that it will invest $1 million into new low-energy snowmaking guns. Sugarloaf officials hope that this new technology will increase the Maine resort's ability to keep snow thick in key areas, while reducing electricity costs.
A large portion of that investment ($300,000) will come from a grant by Effecincy Maine, an independent trust with the goal of using effeciant energy to grow the ecomomy, create jobs, and save Maine residents money.
Sugarloaf plans to purchase 300 of the HKD SV10 Impulse model snow guns, seen below in a brief video.
httpv://youtu.be/juKL12u2HU8
These snow guns are able to manufacture the same amount of snow usuing up to 90% less compressed air, depending on the temperature.
"After the weather we saw last winter, we decided that upgrading our snowmaking capabilities needed to be a priority this summer," said Sugarloaf General Manager John Diller to First Tracks.  "Some of out sister resorts have experimented with this new low-energy technology over the past two season, so we know how well it works. It will allow us to produce more snow at key times, while reducing the overall amount of electricity we consume. It's really a win-win."
photo: ThePessimus