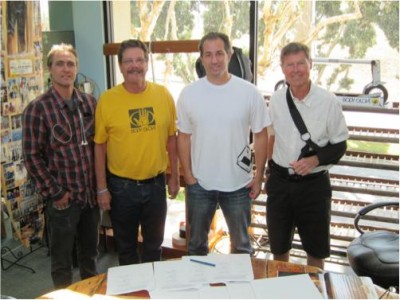 Focus SUP (Stand Up Paddleboards) is creating a new line of Body Glove boards and accessories. They will be working closely to develop synergy between both brands. Focus SUP will distribute to the specialty SUP market, while Body Glove will be distribute to the sporting goods market.
"With the continuing growth of the SUP market in the board-sport industry, this endeavor is a very important business objective for Body Glove. We could not be happier about our new partnership since their products are of the highest quality, best design and have a history of excellent distribution," says Robbie Meistrell, CEO of Body Glove International.
"Partnering with a brand such as Body Glove to develop a new line of SUP products is a milestone for Focus SUP. The new Body Glove SUP line will push the envelope in design and function," states Jacob Benzvi, President of Focus SUP.
The new boards will be available to dealers around the world in June of this year. There will initially be 3 models of boards, sizes 9'10, 10'10 and 11'10 which will cater to the everyday SUPer.