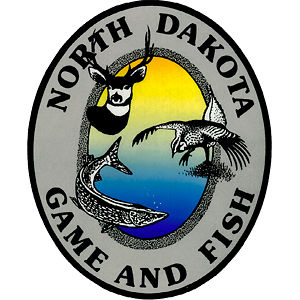 Water recreationists who plan to enjoy the Missouri River over Memorial Day weekend will find that most public boat ramps are usable.
Bob Frohlich, North Dakota Game and Fish Department fisheries development supervisor, said sites have been cleared of sand and debris after being closed and underwater all of last summer. However, additional large-scale cleanup and reconstruction projects are underway, or are being planned, at some sites.
"This spring, an additional $2.5 million spending authority was granted to the department by the state's emergency commission and the legislative budget section," Frohlich said. "That, and the support of many local city and county partners, has been of great assistance in moving the much-needed work forward."
A major construction project underway surrounds the MacLean Bottoms boat ramp south of Bismarck. "This site has been closed due to safety reasons because of extensive erosion and scouring along the shoreline," Frohlich said. "It is anticipated that work should be completed and the ramp opened by late June."
After the project is finished at MacLean Bottoms, crews are hopeful to begin work at Kimball Bottoms. Currently, one lane of the ramp is operational; however, Frohlich said additional work is required. At this point, no start or ending date has been determined.
Cleanup of the park and camping area at Graner Bottoms south of Mandan is ongoing, Frohlich said, and a project to reconstruct the boat ramp is planned for later this fall, if water levels allow.
"While all public ramps along the Missouri River should be operational by fall, it will take years to fully restore these recreation areas to their pre-flood condition," Frohlich said.
A complete status report of Missouri River boat ramps is on the Game and Fish website at gf.nd.gov.