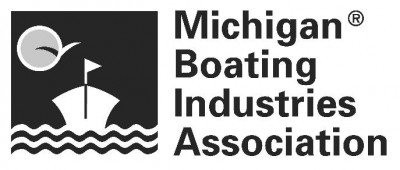 Michigan Boating Industries Association (MBIA) is partnering with the Association of Marina Industries and many other organizations in the celebration of the gateways to boating for National Marina Day, June 9, 2012.  National Marina Day was created in 2001, and annually dedicates the second Saturday in June to recognize marinas across the country.
MBIA, comprised of nearly 300 members representing the recreational boating industry in Michigan, includes a number of marinas across the state. "National Marina Day is a time where we share our respect and appreciation for marinas in Michigan and across the United States.  The members of MBIA and other marinas give individuals of all ages access to the water in hopes of creating memorable experiences in the outdoors," said MBIA President John Ropp.
National Marina Day, "Promotes the role marinas play as family-friendly gateways to boating, and celebrates the marina personnel who act as stewards of the environment. Marinas open their doors to their community as a means of introducing them to the fun and benefits of boating and the marina lifestyle." –Association of Marina Industries (AMI).
Marinas can join MBIA's member Pier 33, located in St. Joseph, Mich., and promote their marina to the surrounding communities by hosting an event for National Marina Day.  To find out more information about National Marina day and to register your marina, visit nationalmarinaday.org. Your marina may be selected for the Marina of the Year Award.  AMI reserves this award for the marina whose event best promotes marinas as gateways to the boating experience and as stewards of the environment in their local community.