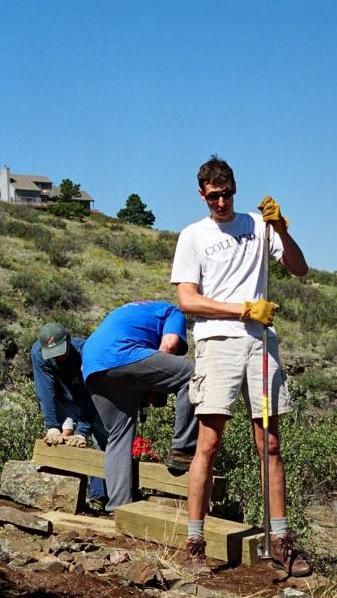 Lory State Park will be hosting its 16th Annual Friends of Lory Trail Day on Saturday, June 9, starting at 8 a.m. The event is a great opportunity for trail users to contribute time to keeping the trails in good condition. The volunteer event will start at the park's Soldier Canyon Group Picnic Area with a casual breakfast and brief introduction before heading out to specific trail locations. Members of the Overland Mountain Bike Club and staff of Lory State Park will be trail crew leaders. A wrap-up and appreciation lunch will be provided. Please remember to bring water, sunscreen, a good hat and sturdy work boots.
To register for this volunteer event please visit: http://conta.cc/JwYGJs.
Lory State Park, located in beautiful Bellvue, Colorado, offers visitors a variety of rugged terrain and the stunning vistas of the northern Colorado Front Range. The park covers almost 2,600 acres and features 26 miles of trails that lead through forest, meadows and rock-outcroppings, offering visitors great terrain for mountain biking, hiking, rock climbing, bouldering and horseback riding. Additional information on Lory State Park is available at: www.parks.state.co.us/Parks/Lory.