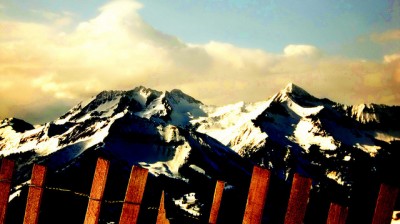 The sister of the late Charlie Fowler would like to see two unnamed peaks in Colorado named after her brother and his climbing partner, who both perished during an expedition in southwestern China. Fowler was one of America's most accomplished climbers. A resident of Telluride, Colorado, he was both an author and a nature photographer whose work was featured in numerous publications. He also appeared on the cover a few periodicals and now there is an award named after him.
Fowler, 52 at the time of his death, and his climbing partner, Christine Boskoff, 39, died doing what they loved. They were climbing a remote peak in a mountainous region that had never been ascended before near Litang, China. They began their journey on November 8, 2006. November 7 was the last day any body would have any contact with them.
They were to be gone for two weeks to attempt a 6,000 meter peak and another smaller ascent. They had scheduled a flight back to the United States on December 4. They were officially declared missing when they didn't show up for their flight home.
Rescue missions were complicated since authorities didn't really know where to begin the search. They had been climbing an unnamed peak and so their location was not expressly stated. Finally, on December 25, a man came forward who had driven the couple to a remote town near the Tibetan border where they said they planned to climb 6,204-meter (20,354-foot) Mount Genyen. They left their luggage with the man and said they would return November 24.
Late in the evening of December 27, authorities finally found Fowler at the 5,300-meter level of Mount Genyen, mostly buried in snow. The following day, his body was identified. Boskoff's body was not located until July and her body was not extracted until August 2008.
The cause of death was likely from an avalanche, following an initial investigation. Authorities found Fowler unroped, not wearing a harness, but with crampons and a full pack on.
Following the traditional five-year waiting period for naming a mountain after a deceased person, Fowler's sister, Jacksonville resident and retired Elementary School Principal Ginny Fowler Hicks, set the initiative in motion.
The peak to be named is a 13,498-foot peak in southwest Colorado, and a nearby 13,123-foot peak nearby would be named in Boskoff's memory.
Hicks loves the fact that the two peaks are close together. It represents how close the climbers were in life. She proposed naming the more "gnarly" peak after Fowler, while Boskoff's is a bit more subdued.
"Charlie would be laughing about it, being such a humble person," she said in an interview with the Mail Tribune. "He was kind of a low-key guy."
Hicks wrote a children's book, "Mountain Star," which garnered a lot of support for naming the peak after her brother. The Telluride Mountain Club, the American Alpine Club, American Mountain Guides Association, Colorado Mountain Club and the Wright Stuff Foundation all support the initiative.
The board of commissioners for the county in which the peaks sit, San Miguel County, passed a resolution supporting the effort and sent a letter to U.S. Sen. Mark Udall, (D Colorado) requesting that the measure be included in a bill before Congress.
Photo: Greg Emmerich (gemmerich, flickr)