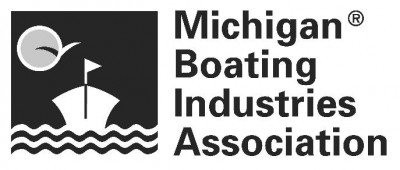 Business leaders in the recreational boating industry will be in East Lansing December 5-6, 2012 to the Kellogg Center Hotel and Conference Center for the 2012 Recreational Boating Educational Conference, produced by the Michigan Boating Industries Association.
MBIA has added a second new "track" for dealers to the conference in partnership with the Marine Retailers Association of the Americas (MRAA) – introducing the Marine Retail University at RBEC. Content will include information on statistical surveys, boat sales, trends and dealer performance and marketing expertise. RBEC is one of three locations across the country where MRAA will host a Marine Retail University.
"We're looking forward to the 2012 RBEC featuring the Marine Retail University," said MBIA President, John Ropp. "In partnership with MRAA we are hoping to increase attendance at RBEC again this year, and complement our track that will be informative and educational for all marine businesses."
MBIA will host its annual Awards Luncheon on December 6 where the 2012 MBIA Hall of Fame recipients, Lighthouse Award winners and new Board members are announced.
"The proximity of East Lansing should encourage all members state-wide to attend this year's conference," said MBIA Chairman Jim Coburn. "There has never been a better time to share ideas, learn and network as the industry slowly climbs out of this recession."