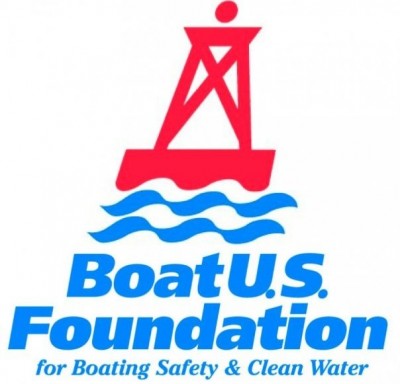 Captain Roger Slade, a marine safety expert and former Coast Guardsman who has been helping Salish Sea boaters get safely home for more than 10 years with his Vessel Assist operations in Port Townsend and Port Hadlock, Wash., has opened a new Vessel Assist port on the Hood Canal.
Why now? "The north end of the Hood Canal was at the extreme southern end of our territory," said Slade, who started working with Vessel Assist in 2001 and became owner of Vessel Assist Port Townsend/Port Hadlock in 2005. "When we got a call from someone on the canal, it would take us more than an hour and a half to get there."
Nobody liked that, so this spring Slade expanded his operation and opened Vessel Assist Hood Canal. The assist boat, a red 26-foot aluminum Munson with "Vessel Assist" on the hull, can travel at 35 knots and Slade expects to be able to reach boaters who call for assistance within about half an hour. The boat will divide its time between Pleasant Bay Marina in Brinnon in the northern part of the canal and Hood Canal Marina at Union in the Big Bend area in the south
Much like an auto club for recreational boaters, Vessel Assist, a program of Boat Owners Association of The United States (BoatUS), offers on-the-water towing service plans for salt waters that cost just $149 a year and include BoatUS or BoatUS Angler membership. Without a towing plan, boaters face out-of-pocket costs that nationally average about $600 per incident, or $250 per hour.
The word canal suggests a manmade waterway, but the Hood, which forms the westernmost lobe of the Puget Sound, is a natural fjord, about a mile-and-a half-wide and 70 miles long. Remote and extraordinarily beautiful with the Olympic Mountains rising 10,000 feet on the western side and the bluffs of the Kitsap Peninsula to the east, the Hood Canal is becoming an increasingly popular boating area, according to Slade. The canal is renowned for its good fishing, world-famous Hamma Hamma oysters, and the unusually warm water at the southern end where boaters come to water-ski or swim. With the opening of new marina facilities, many cruising boats are heading there as well.
Slade, who spent summers on the Washington coast as a boy, moved to the Olympic Peninsula in 2001 after a career that included maritime jobs all over the United States as well as work in architecture and graphic design. "I had to get out of the office and back to the water," he said. He picked Puget Sound, "because the water was still pristine, and there was still a chance to keep it that way." Now he owns a business that gets him out on the water almost every day, and he couldn't be happier about it.
Vessel Assist Hood Canal is on call 24 hours a day, seven days a week to assist anyone who has engine problems, runs out of fuel or runs aground. Their bright-red towboat is fully rigged for towing and salvage, with powerful pumps, battery jump packs, dive gear and extra fuel. Slade and the captains who work for his Vessel Assist operations have USCG Captain's Licenses and are accredited by the National Association for the Marine Assistance Industry.
Boaters can contact Vessel Assist Hood Canal by hailing on VHF channel 16, calling 360-301-9764 or calling the BoatUS toll-free Dispatch Service at 800-391-4869. To see the location on a map go to www.BoatUS.com/hoodcanal.