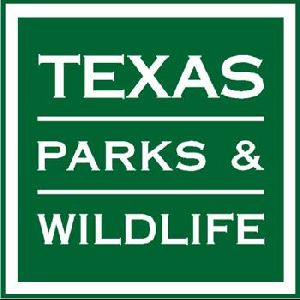 Join in the celebration of "America's Largest Trailgating Party" by attending one of dozens of special events being held at Texas State Parks on Saturday, June 2 to commemorate the 20th annual National Trails Day. To celebrate Trails Day, many state parks across Texas will host guided or staff-led hiking, biking or paddling events to encourage folks to get outside, exercise and enjoy the great outdoors.
Canoe Trail Goliad, the San Antonio River Authority and Goliad State Park on June 2 will host the annual Goliad Paddling Trail Summer Flotilla down the San Antonio River from 9 a.m. to 3 p.m. Volunteers will help paddlers launch their crafts at the U.S. Highway 59 launch site and assist with take out at Goliad State Park. Goliad State Park will provide a shuttle. Pre-register by e-mailing: [email protected]. Call the park at (361) 645-3405 for event status.
At Mother Neff State Park near Moody, visitors can party down at Neff's Trailgating Party being hosted from 9 a.m. to 4 p.m. by the park's Friends Group, the YMCA and Girl Scouts. Children can get their faces painted, play with a pioneer toy at the wash pond and enjoy games. There also will be a three-mile hike through three ecosystems and geocaching. Contact the state park at (254) 853-2389 for more information.
Government Canyon State Natural Area in San Antonio will be offering both easy and advanced hikes and rides on its extensive Edwards Plateau trail system, from 9 a.m. until noon. Children must be accompanied by an adult. For reservations, please e-mail names of participants under the age of 18, an e-mail address and a phone number to [email protected]. For more information, call the park at (210) 688-9055, extension 285.
At Eisenhower State Park north of Denison, visitors on June 2 attending "Ike's Hike and Bike Ride," will be able to go on a 90-minute guided hike starting at 8:30 a.m. and afterwards at 10 a.m. pedal along on a guided bike tour of the park trails. Participants meet in the Day Use Area. For more information, call (903) 465-1956.
Out in West Texas, Hueco Tanks State Park & Historic Site in El Paso is offering three different hikes geared to all levels of fitness, from family-friendly to strenuous, and limiting each guided hike to 10 people. Hikers should arrive by 7:45 a.m. at park headquarters for the scheduled 8 a.m. hikes. A $2 activity fee will be charged, in addition to the normal $7 park entry fee that applies to persons 13 and older. Advance reservations must be made by calling (915) 849-6684. Due to the sensitive nature of the historic site, pets are not allowed on the hikes.
Join an interpretive park ranger on a guided hike of Choke Canyon State Park's Calliham Unit located 12 miles west of Three Rivers at 10 a.m. and discover the park's natural resources and learn how Native Americans used indigenous plants for medicine and food.  For more information, call (361) 786-3868. As is the case for this hike and others being held in Texas State Parks, dress appropriately for weather conditions and bring drinking water and sunscreen.
Hiking the hundreds of miles of mountain, river and woodland trails are frequently cited by customers as the primary impetus for visiting a Texas State Park.
"Our trails are the number one reason that people visit our state parks," says Chris Holmes, director of interpretive services for Texas State Parks. "Trails are places of adventure, challenge, exercise, peace and quiet, recreation and relaxation. They provide a sense of enjoyment, feed the human spirit and evoke an appreciation of nature in both youth and adults."
Most of the National Trails Days events are at no extra charge, but regular Texas State Park entrance fees will apply. As always, children ages 12 and younger receive free park admission. To check park fees that apply to your favorite state park, visit: www.texasstateparks.org.
Held the first Saturday in June since 1993, National Trails Day has prompted thousands of people to enjoy trails on the same day nationwide, taking part in hikes, bike and horse rides, trail maintenance, paddle trips, trail work projects and other activities. Event hosts include local hiking clubs, federal agencies, municipal parks, retailers, land trusts and many other businesses and organizations. For more information about National Trails Day®, visit: www.AmericanHiking.org/ntd.
For the latest information about National Trails Day events being hosted by Texas State Parks, visit: http://www.texasstateparks.org/trailsday. The following Texas State Parks, in addition to the ones mentioned above, are hosting June 2 National Trails Day events:
Abilene SP (Abilene), Bastrop SP (Bastrop), Bentsen-Rio Grande Valley SP (Mission), Blanco (Blanco), Brazos Bend SP (Needville), Buescher SP (Smithville), Caddo Lake SP (Karnack), Colorado Bend SNA (Bend), Cooper Lake SP (Sulphur Springs), Davis Mountains SP (Fort Davis), Dinosaur Valley SP (Glen Rose), Enchanted Rock SNA (Fredericksburg), Estero Llano Grande SP (Weslaco), Falcon SP (Falcon Heights), Fort Richardson SHS (Jacksboro), Galveston Island SP (Galveston), Garner SP (Concan), Goose Island SP (Rockport), Guadalupe River SP/Honey Creek SNA (Spring Branch), Hill Country SNA (Bandera), Huntsville SP (Huntsville), Inks Lake SP (Burnet), Kickapoo Cavern SP (Brackettville), Lake Brownwood SP (Brownwood), Lake Texana SP (Edna), Lockhart SP (Lockhart), Lost Maples SNA (Vanderpool), Lyndon B. Johnson SP & SHS (Stonewall), McKinney Falls SP (Austin), Mission Tejas SP (Grapeland), Mustang Island SP (Port Aransas), Old Tunnel SP (Fredericksburg), Palo Duro Canyon SP (Canyon), Pedernales Falls SP (Johnson City), Ray Roberts Lake SP/Isle Du Bois Unit (Pilot Point), Resaca de la Palma SP (Brownsville), South Llano River SP (Junction) and Stephen F. Austin SP (San Felipe).