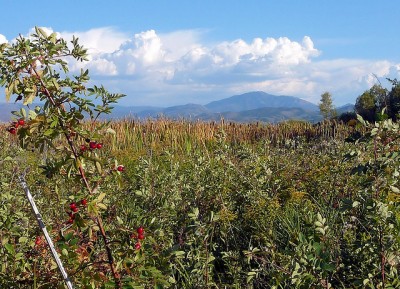 A number of foreign and domestic bidders are showing interest in a number of valuable properties and parcels soon to be available in Utah, including the Wolf Creek Utah Resort and Wolf Mountain Ski Resort.
Even though it's been a long-term gem of northern Utah, the resort was $20 million in debt and filed for Chapter 11 bankruptcy protection two years ago. Its director says the poor economy and housing market crash had a lot to do with the failure.
"A lot of this was funded by the real estate market," said Chief Operating Officer Rob Thomas. "And when that turned and went south, that kind of changed things for us here at the resort."
Wolf Creek's Finance and Marketing Director Jeremy Maughan said the property is worth somewhere in the area of $30 million. "Best guess is somewhere between $27 million and $34 million."
Check out a video of skiing at Wolf Mountain below.
httpv://youtu.be/yl8amWU5Ofw
Original press release issued by Ski Area Management on May 11, 2012:
Wolf Creek Utah Resort, Wolf Mountain Ski Resort and a number of buildings and other assets, including development property, will be sold at auction on Friday June 1. In all, more than 3,000 acres of mountain valley property is for sale.
Auction parcels include an 18-hole championship golf course and clubhouse/restaurant, all of Wolf Mountain Ski Resort (formerly known as Nordic Valley), Pineview Lodge Events Center, Discovery Center and future development land suitable for approximately 850 to 950 mixed use lots.
The ski area has 1,000 vertical and a top elevation of 6,500 feet. A triple chair, two doubles and a conveyor lift serve 100 acres. It has lights for night skiing, and snowmaking on approximately 60 percent of its terrain.
On auction day a $100,000 dollar deposit in the form of a cashier's check is required to bid. Only registered bidders will be admitted to the auction. Previews are by appointment through Erkelens & Olson Auctioneers. Terms and conditions of sale are at www.salesandauction.com. Details on the ski resort can be found at www.wolfcreekutah.com.
Photo: jotor (flickr)