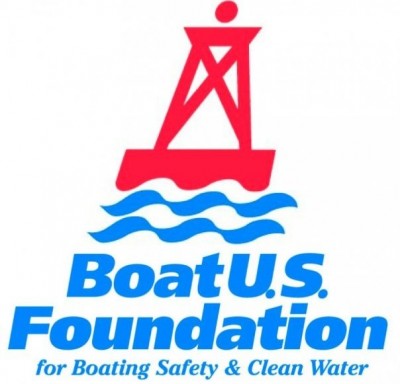 It doesn't take National Safe Boating Week (May 19-25) to remind us that life jackets are important, even for man's best friend. But no matter water dog or a lap dog, the life jacket has to be right-sized – so how will you know it fits? The BoatUS Foundation for Boating Safety has released "Foundation Findings #52," the latest boating safety equipment product testing series now chronicled in the June/July 2012 BoatUS Magazine, "It's a Dog's Life (Jacket)."
What are two key findings? With the dog in the life jacket, first ensure that straps and buckles don't rub sensitive parts. This is especially important when the life jacket will be worn dry, on deck. Dogs come in all shapes and sizes, but regardless, also look for foam floatation centered on the dog's body to make swimming easy. Foundation testers also found that a lifting strap or handle is a must. For a full look at all of the Foundation Findings test results, go to www.BoatUS.com/foundation/findings.
National Safe Boating Week is also a great time to have two-legged friends aboard, but before you head out, it's a good idea to brush up on a few safety tips. The Foundation has three fun and practical ideas:
The "DockIt!" game, which has you practice the spectator sport of boat docking, avoiding shoals and steering clear of boat traffic, is found at www.boatus.com/games. Or, put yourself at the helm of a speedboat with the Foundation's "NavigateIt!" game, where following the rules of the road will keep you from sinking.
Going to have a youngster aboard but don't have the right size life jacket? The Foundation's Kids Life Jacket Loaner Program offers a range of children's sized life jackets at over 570 locations across the country.
Don't forget that a boat owner is also responsible for his or her guests. So while it may be common practice to allow them to drink, inebriated guests can really ruin a day when they become a safety risk or injure themselves.