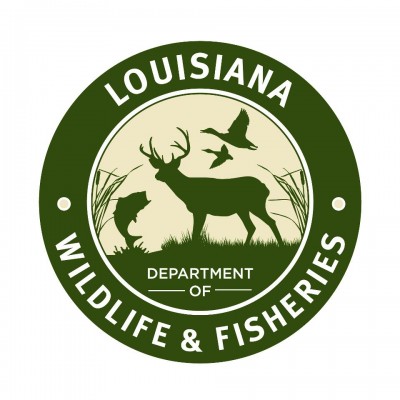 The Louisiana Department of Wildlife and Fisheries (LDWF) certified 229 boaters statewide after their second "Boating Education Lagniappe Day" on May 12.
Boating Education Lagniappe Day ran from 9 a.m. to 5 p.m. at eight locations across the state and consisted of the National Association of Safe Boating Law Administrators (NASBLA) boating education course, food and drinks, giveaways and door prizes all free of charge to the public.
"We are extremely pleased with the turnout as more than 200 boaters will now be safer when boating on Louisiana waterways," said LDWF Lt. Col. Jeff Mayne, the State's Boating Law Administrator.  "We wanted to make this day full of fun and still be educational at the same time and I feel we accomplished both goals."
The NASBLA safe boating certification is mandatory for anybody born after Jan. 1, 1984 who wants to operate a motorboat in excess of 10 horsepower.
The NASBLA approved course includes information on choosing a boat, classification, hulls, motors, legal requirements and equipment requirements.  The course also covers many navigation rules and charts, trailering, sailboats, canoeing, personal watercraft and more.  Each student received that completed the course was issued a vessel operators certification card.
Sponsors for each location provided a free lunch, door prizes and giveaways such as sports bags, cups, fishing line, water bottles and sunscreen.
Sponsors for the Boating Education Lagniappe Day are the Louisiana Wildlife Agents
Association, Academy Sports and Outdoors, Wal-Mart, Cabela's, Holiday Inn, St. Landry Lumber Company, Calcasieu Parish Sheriff's Office, Austin's Outdoor of Opelousas, Coca-Cola of Lake Charles, Songy's Sporting Goods of Houma, and Lake Charles Tackle.
For more information on boating regulations and safety, please visit www.wlf.louisiana.gov/boating.  For more information on boating education courses, please visit www.wlf.louisiana.gov/boating/courses.
Studies have shown that states with a mandatory boating education program have fewer boating incidents that result in fatalities than states that have no boating education program.  States with a boating education program for more than 20 years had 3.67 fatalities per 100,000 registered boats, and states with no boating education program had 6.61 fatalities per 100,000 boats.
LDWF initiated the state's boating education program in 2003 and has certified over 48,000 boaters during that time.
Below is the list of the class locations from this past weekend:
Bossier City
Academy Sports and Outdoors
2801 Beene Blvd.
Bossier City, LA
West Monroe
Academy Sports and Outdoors
111 Constitution Dr.
West Monroe, LA 71292
Alexandria
Academy Sports and Outdoors
3205 S. MacArthur Dr.
Alexandria, LA 71301
Opelousas
St. Landry Lumber Company
207 North Railroad Ave.
Opelousas, LA 70570
Lake Charles
Lake Charles Civic Center
900 Lakeshore Dr.
Lake Charles, LA 70602
Larose
Larose Civic Center
307 East 5th St
Larose, LA 70373
Gonzales
Cabela's
2200 W. Cabela's Parkway
Gonzales, LA 70737
Kenner
Academy Sports and Outdoors
1000 West Esplanade Blvd.
Kenner, LA 70065