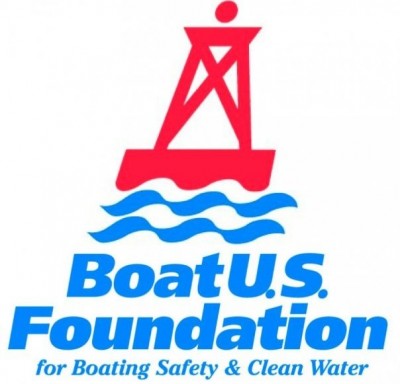 Capt. Tucker Culberson, who has been boating on Lake Superior since he was a young boy, has turned his passion for Northern Wisconsin waters into a career. Culberson earned his USCG captain's license when he was still in high school and has been working on boats ever since. Now he has launched his own business, an on-the-water towing service that will be a boon to boaters who need a jumpstart, run out of fuel, have a mechanical breakdown or run aground.
His company, Black Warrior Marine, has joined the BoatUS on-the-water-assistance network. Black Warrior is the first and only dedicated towing service working in the Apostle Islands area of Lake Superior, and Culberson is on call 24 hours a day, seven days a week during the boating season.
Similar to an auto club for boaters, BoatUS offers on-the-water towing plans for freshwater boaters and anglers for just $58 a year. This includes BoatUS or BoatUS Angler membership. Without a towing plan, boaters face costs that average $600 per incident nationally.
Bayfield and the Apostle Islands constitute "the most beautiful spot" on Lake Superior, according to Culberson, as well as the most popular recreational boating area on the lake. "It's big sailing country, with races every weekend," he said. "But the number of powerboats and trailer boats is increasing every year. It's probably 60 percent sail, 40 percent power. Fishing is good, too," he added.
The nearby Apostle Islands, 22 islands that make up the Apostle Islands National Lakeshore, are a major draw for boaters, who go there to hike, bike, kayak or just enjoy the remote beauty. Boaters from as far away as Duluth, Minneapolis and Chicago keep their boats in Bayfield, and others charter or trailer their boats in.
"The waters are deep," Culberson said, "but there are points near shore where people go aground every year." Culberson's boat, a 23-foot Grady-White with twin 150 horsepower outboards, is able to help with just about any problem. It sports a "BoatUS Approved Tower" sticker on the windshield, and is fully rigged for towing and salvage, with powerful pumps, battery jump packs, dive gear and extra fuel.
Boaters can contact Black Warrior Marine by hailing on VHF channel 16, calling 612-708-1303, or calling the BoatUS toll-free Dispatch Service at 800-391-4869. To see the location on a map go to www.BoatUS.com/bayfield