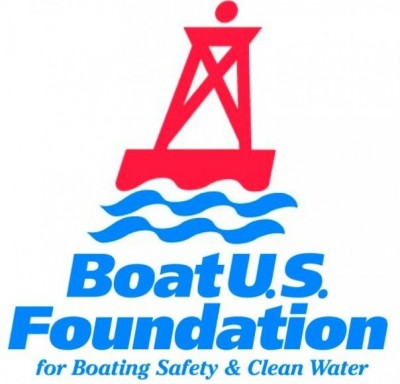 When Capt. Dave Ludwick, who ran boat-towing services in Newport, R.I., and Naples, Fla., for more than 20 years, heard that the operator of TowBoatUS Steinhatchee, Fla., was retiring last summer, he jumped at the chance to buy the towing port.
"My wife and I tried semi-retirement, and we didn't like it," said Ludwick, who is a young 60. "About five years ago, we bought a mobile home park just north of Pensacola, but there wasn't enough excitement for us, and we missed the ocean. We wanted to go back to our roots, so we talked to BoatUS." Ludwick, who holds a 100-ton USCG Master license, now runs the on-the-water services side of the business while his wife, Pat, manages the office.
"I love the water," said Ludwick, who has been boating since he was six years old. "And I love helping people," he continued, "so this is the perfect job for me. It keeps me on the water, and it gives me a great feeling to assist boaters who need a little help."
His two towboats, a 23-foot Anacapri with a 200-horsepower outboard and a 23-foot Maine-built Pointer with an inboard diesel, are both rigged for towing and salvage, with powerful pumps, battery jump packs, dive gear and extra fuel. They are both painted a distinctive red with the words "TowBoatUS" on the hull.
Much like an auto club for recreational boaters, TowBoatUS, a program of Boat Owners Association of The United States (BoatUS), offers an on-the-water towing service plan for salt waters (and FL) that costs just $149 a year. The plan includes BoatUS or BoatUS Angler membership. Without a towing plan, boaters face out-of-pocket costs that nationally average about $600 per incident, or $250 per hour.
Steinhatchee (pronounced steen-hatchee) is a charming fishing village in the Big Bend area of Florida's west coast that is known as the "scallop capital" of the sunshine state. "This place just explodes when the scallop season opens," Ludwick said. During scallop season (June 15 – September 15), the town's population grows from about 1,200 to nearly 5,000, with many visitors bringing their own boats and launching them at the town's new "first-class" boat ramp. Since it is a deepwater port with good marine facilities, Steinhatchee is also a popular stopping place for long-distance cruisers. Ludwick is on call 24/7 to assist any of them.
Boaters can contact TowBoatUS Steinhatchee by hailing on VHF channel 16, calling 352-498-5450, or calling the BoatUS toll-free Dispatch Service at 800-391-4869. To see the location on a map, go to www.BoatUS.com/steinhatchee.