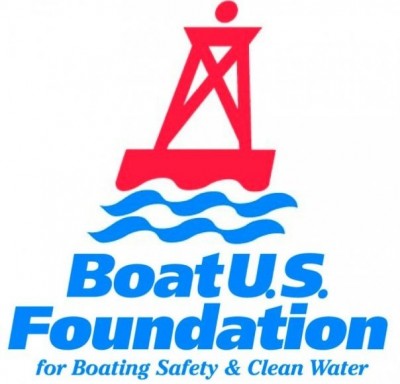 Boaters on Old Hickory Lake near Nashville, Tenn., have a new and low-cost way to get help if they run aground, run out of fuel or have a mechanical breakdown. Capt. Shane O'Neal, who runs TowBoatUS ports in five other locations in Tennessee and Alabama, has opened TowBoatUS Old Hickory.
"We saw the need for it," O'Neal said, explaining that after he opened TowBoatUS Percy Priest Lake, a landlocked body of water just a few miles away, he started getting calls to help boaters on Old Hickory. "It's just a 10-minute drive, but we had to get the boat out of the water and trailer it over." That wasn't efficient, so he worked with BoatUS to create a new towing port right on Old Hickory Lake.
His boat, a 21-foot Zodiac inflatable RIB with Yamaha 150-horsepower outboard is based is based in Hermitage, Tenn. It has a black PVC hull with words TowBoatUS painted in bright red. It can get anywhere on the lake within 30 minutes and can tow boats of almost any size. The largest, so far, was a 115-foot houseboat.
Much like an auto club for boaters, TowBoatUS offers on-the-water towing plans for freshwater boaters and anglers for just $58 a year which includes BoatUS membership. "It gives our members a good feeling to know there is someone to help 24 hours a day, seven days a week," O'Neal said.  Without a towing plan, boaters face costs that average $600 per incident nationally.
O'Neal, a former firefighter and lifelong boater, became familiar with TowBoatUS through personal need. "I bought a 30-foot Sea Ray, my first big boat, five years ago and I went looking around for towing services in case I needed one." He found TowBoatUS online, and when he discovered the company had no towing ports in his area, he decided he'd better do something about it. He opened his first port on Chickamauga Lake, Tenn., in 2008. Since then O'Neal's towing business has been one of the fastest growing in the BoatUS towing fleet. In addition to Old Hickory, Percy Priest and Chickamauga lakes, O'Neal's operations include Watts Barr and Nickajack lakes in Tennessee and on Lake Guntersville in Alabama.  A new port, his first on salt water, will open in Lafitte, La., in the near future.
O'Neal and all of his boat captains are USCG-licensed mariners, and all seven locations have response vessels fully rigged for towing and salvage work. They carry extra fuel and engine fluids, pumps, dive gear and battery "jump packs."
Recreational boaters can call any of O'Neal's locations 24 hours a day at 423-326-9768, through the BoatUS toll-free dispatch service at 800-391-4869, or by hailing on VHF Channel 16. To see the location on a map, go to BoatUS.com/oldhickorylake.