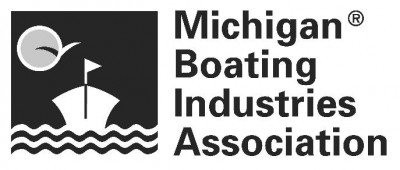 National Safe Boating Week, May 19-25, raises annual awareness of safe and responsible boating in Michigan. According to the Michigan Department of Natural Resources (MDNR), there are almost 3,300 miles of Great lakes coastline, more than 10,000 inland lakes and 36,000 miles of rivers and streams in Michigan. Michigan competes with other top states such as Florida, California and Minnesota, as one of the ideal locations to register a boat.
This year, the "Wear It Michigan" campaign, brought to you by the National Safe Boating Council, is encouraging boaters to practice safety while on the water.  Michigan Boating Industries Association (MBIA) always puts safety first, and wearing a life jacket can reduce fatalities on our Michigan Waters. Education can reduce accidents on the water. In 2010, the MDNR reported boating related fatalities were down 20% standing at 28 compared to 36 fatalities in 2009.
"MBIA offers boater's safety courses at our boat shows, encouraging new and seasoned boaters to learn the rules of the water for the safety of all before heading out on the water," said MBIA President John Ropp.
MBIA and the National Safe Boating Council do not stand alone in promoting boating safety, other organizations and groups are pulling together to promote safety to recreational boaters across the nation including; the U.S. Coast Guard, Coast Guard Auxiliary, U.S. Power Squadron, MDNRE's Law Enforcement Division, National Association of State Boating Law Administrators, local Sheriff's Marine Divisions, many Michigan boat dealers and Boat U.S.
Recreational boaters are educated through organizations listed above and campaigns such as "Wear It Michigan", to ensure safe boating practices and encourage others on the water to do the same.  What better time to refresh your memory on boating safety and laws than National Safe Boating Week this spring. Join MBIA with encouraging "Ready, Set, Wear It Michigan!" For more boating safety information visit MBIA's consumer site: www.boatmichigan.org.