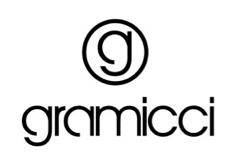 Next weekend, the legendary climbing apparel brand, Gramicci will sponsor the USA Climbing Sport Climbing Series Southwest Climbing Competition, Saturday May 12th at Boulderdash Indoor Rock Climbing Gym located in Westlake Village, California. This regional competition is a great experience for youth and adult rock climbing competitors. The competition begins at 8:00 am, with awards at 4:00pm. With Gramicci headquarters right down the road, it is an ideal local event for Gramicci to be a part of.
The competition is expected to draw 70+ youth competitors ranging from 8 to 19 years of age, as well as an adult division. There will be an expected 100 or more spectators and volunteers from the Southwest region, which is comprised of Southern California and Southern Nevada.
The location:
Boulderdash Indoor Climbing Gym
SCS Regional Comp
880-A Hampshire Rd
Westlake Village, Ca 91361
Please join Gramicci and Boulderdash for this lively event! You will find a Gramicci tent in the parking lot selling and showing Gramicci gear, including the latest in NPT- Natural Performance Technology . This revolutionary organic NPT line offers performance shirts, (great for climbing) that are leaders in areas of moisture absorption, breathability, and dry time speed. The dynamic properties of the hemp blend in the shirts make them antimicrobial, meaning they will not smell after sweating. The shirts also help to maintain a consistent comfortable body temperature.
Unlike other popular choices in performance wear, a true conscious attribute is that these shirts are made of toxin free Hemp and GOTS Certified organic cotton. This means that the cotton and hemp were grown free of pesticides and/or insecticides unlike chemically treated cottons that poison the earth, its water, and the humans that harvest it. Free NPT men's Endurance Tee samples and women's NPT Corawood Tunic samples will be handed out at noon to the first 25 people to the Gramicci tent. The best performing organic tee shirt on the market, on the best young competitors entering the season.
The event will be complete with a day long BBQ and an end of day raffle. Come one, come all! We hope to see you there.
http://www.boulderdashclimbing.com