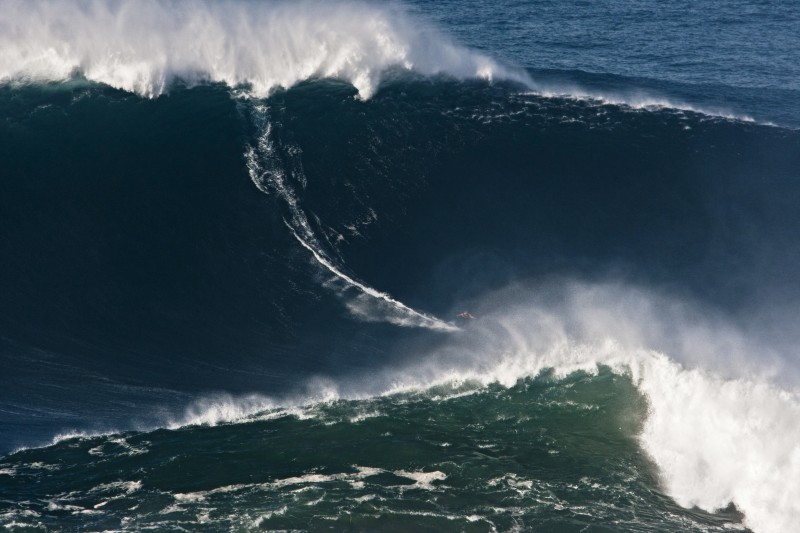 Garret McNamara is one of the most accomplished surfers in the world. He's one of only two people in history to surf tsunami waves created when glaciers suddenly drop huge blocks of ice into the ocean (referred to as calving).  Now he's set himself even further apart from crowd by surfing a wave off the coast of Nazare, Portugal that was estimated at 78 feet, which would make it the largest wave ever ridden. Check out video of the feat below.
httpv://youtu.be/Nv92lroWTXw
Original Press Release by Body Glove on May 7, 2012
Redondo Beach, CA, May 7, 2012 – Body Glove International would like to congratulate team rider Garrett McNamara for winning the Biggest Wave Award, Wipeout of the Year and for setting a new world record at the Billabong XXL Awards, last Friday, May 4th, 2012.
With his enormous wave at North Canyon in Portugal, Garrett took away the Biggest Wave Award and set a new world record for surfing. A panel of big wave surfing and photography experts, who analyzed and measured the photos and videos of Garrett's ride, determined the height of the wave. The measurements determined by the Billabong XXL judging panel were also recognized by Guinness World Records as the official "largest wave ever ridden." In addition, Garrett also won the Verizon Wipeout of the Year Award for his epic free-fall at Jaws in Maui, Hawaii earlier this year in January.
photo: Body Glove