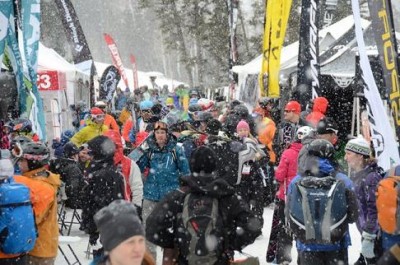 Outdoor Retailer (OR) has announced plans to adjust show dates for its Winter Market 2013 tradeshow. Instead of starting with the All Mountain Demo at Solitude Mountain Resort on Wednesday and continuing indoors at the Salt Palace Convention Center Thursday through Sunday, attendees will hit the slopes on Tuesday, January 22, 2013, and continue with the indoor portion, Wednesday, January 23, through Saturday, January 26.
Held in Salt Lake City, Winter Market is the largest gathering of winter outdoor products and services geared for retailers in the nation.
"Any event during the season that takes retailers out of their stores is always a balancing act between having the opportunity to see new products and make buying decisions weighed against being in the store making sales," said Kenji Haroutunian, vice president at Nielsen Expositions and OR show director. "By shifting to a Tuesday-Saturday format, retailers will be able to get back to their shops for part of the weekend, while still keeping the current duration that such a large show demands."
Lodging already secured for Winter Market through Travel Planners, Outdoor Retailer's official 2013 housing partner, will be automatically updated to reflect the new show dates. Communications and confirmations about those changes will be forthcoming.
Outdoor Retailer Summer Market 2012 runs Thursday, August 2 through Sunday, August 5 in Salt Lake, preceded by the Open Air Demo on Wednesday, August 1 at Jordanelle State Park.
For more information about exhibiting at or attending the Outdoor Retailer show, please visit www.outdoorretailer.com.